New Selby "sleep advice" firm opens at Market Cross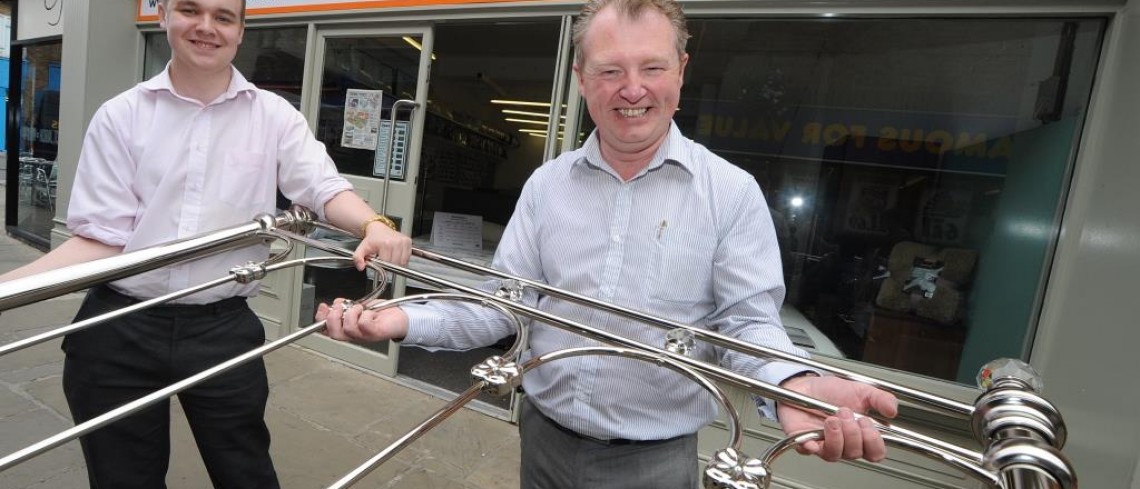 New Selby "sleep advice" firm opens at Market Cross
Jun 2013



A brand new store has opened it's doors for business at Selby's popular Market Cross shopping centre.
And the business, specialising in beds and bedroom furniture, has lined up some great opening offers for its customers with a promise to beat internet prices on their products.
Just Right Beds officially opened on Monday June 24th, and owner Chris Mitchell says the company will be keenly focussed on good customer service and great prices.
Three members of staff will be working at the new Selby store which stocks some of the country's best known names in beds and matresses. They're opening the new store with a great offer on a divan bed and mattress.
Chris said: "We like to think of ourselves as sleep advisors rather than just a bed shop. We know that people do order beds on the internet but it's so important to come and try and to speak to someone - it's a very tactile product.
"A lot of people have very specific needs and it's important that they get something that is just right for them in a relaxed atmosphere which is what we are trying to create here at Just Right Beds."
Market Cross is owned by Barnsley based Dransfield Properties Ltd. Development surveyor, James Shepherd, said: "We are delighted to welcome Paul and his team to the centre, this is a great local company and we wish them all the very best with their new venture.
"With this latest letting Market Cross is fully let which is a great news for the centre and for the town."
The company has taken their new unit on a five year term. Market Cross has undergone a major investment programme in recent years with a new entrance feature and traditional shop fronts being installed.
For more information about Dransfield Properties visit www.dransfield.co.uk
Picture shows Paul Lorimer Sales Manager with Managing Director of Just Right Beds, Chris Mitchell
For further information, contact:-
Public Relations Department, Dransfield Properties Ltd
Tel: 01226 360644
Email: pr@dransfield.co.uk