Penistone plans finalised after consultation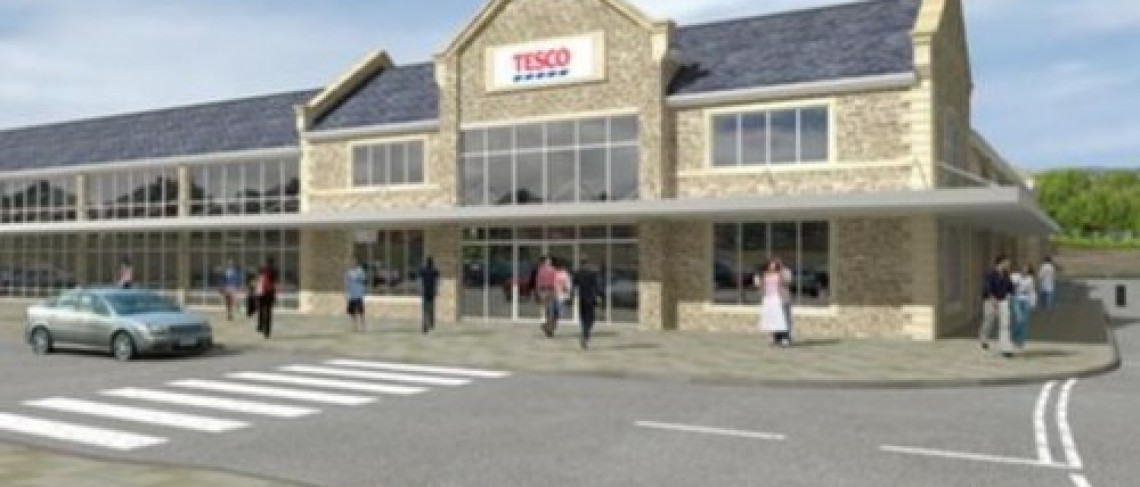 Penistone plans finalised after consultation
28 February 2007
Plans for the regeneration of the Penistone markets area have been finalised following extensive consultation with local residents and stakeholders.
Changes have been made to the proposed foodstore layout to enable additional parking spaces to be created at the front of the store. The sprinkler tank and pump house have been moved under ground and the back of house area reorganised to create the additional space.
The modifications are all within the original planning application boundary and create an additional 15 parking spaces, increasing the town centre car park from 190 to 205 spaces. The car park will be free to use, with 165 spaces allocated for two hour visitors and 40 spaces allocated for visitors up to three hours.
The proposed tennis court has been replaced with an artificial bowling green following discussions with the bowling club. The bowling club car park has also been amended to create 17 parking spaces for the use of the bowling club.
Derelict premises at 7 St Mary's Street are set to be fully refurbished and brought back into retail use, and a tenant has been secured.
The £15 million development will retain customers in Penistone, reduce the high level of trade leakage to other town centres and deliver prosperity to the area. Other changes which the community have influenced are:
The introduction of a bridleway around the rear of the proposed foodstore to allow safe access to the Trans Pennine Trail for cyclists, pedestrians and horse riders
Extending the parking time limit to three hours in part of the car park to encourage longer dwell time in the centre
Providing dedicated car parking for residents of Stottercliffe Road which currently does not exist
Providing parking for horseboxes and facilities for disabled riders.
A further planning application will be made shortly which will create additional recreation space and deliver 1.2 acres of land. If approved this land will be used to extend the recreation ground and be available to the public and Penistone Show.
Plans will be submitted next week by a regional house builder who specialises in delivering high quality sheltered accommodation which will be subject to further consultation with stakeholders. The housing will create a quality landmark building designed in consultation with English Heritage.
Lindsay McLaren, Public Relations Manager for Dransfield Properties said: "Wherever possible, we make changes throughout the planning process to accommodate the requirements of local stakeholders. Although independent traffic studies predict the peak occupancy of the car park to be 185 cars, local councillors and businesses asked us to try to find some additional spaces and by reorganising the proposed service area we have been able to do so.
"We will continue to work in partnership with the local community and would like to thank everybody who has written to us in support of the scheme – the response has been overwhelming."
For further information, contact:-
Public Relations Department, Dransfield Properties Ltd
Tel: 01226 360644
Email: pr@dransfield.co.uk