Dransfield scoops award for Tunstall scheme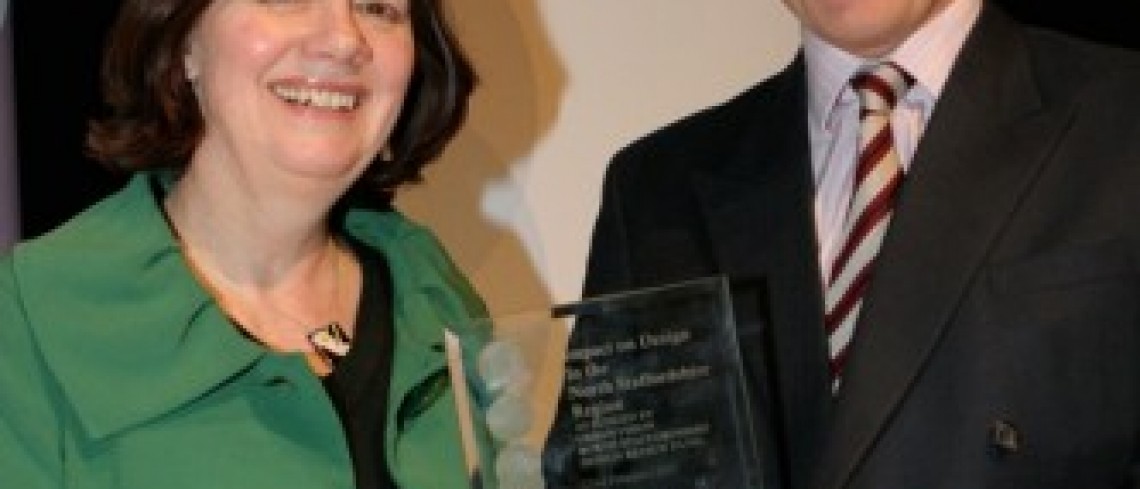 Dransfield scoops award for Tunstall scheme
2 March 2007
Dransfield Properties has received top honours in North Staffordshire Regeneration Zone's prestigious RISE awards for its regeneration schemes in Tunstall, Stoke-on-Trent.
The company won the Impact on Design Award which was presented to Retail Property Director Andrew Malley in recognition of Dransfield's commitment to design quality in the building environment.
Independent design review panel Urban Vision nominated the company for the award, after working with Dransfield on the design of phase four of the Tunstall regeneration scheme, which will deliver a JJB Health and fitness centre, two retail units and a 170 space car park.
Work will start in July on the £8 million scheme which will create up to 70 jobs and deliver improvements to the highways and public green space and the installation of a public art feature.
Dransfield Properties has been responsible for £14 million investment in Tunstall over the past four years, beginning with the construction of Matalan in 2001 followed by the construction of units for Next, Argos, Co-op Travel, Shoefayre, Pizza Hut and Choices Video which were completed in 2005.
Andrew Malley, Retail Property Director at Dransfield Properties, said: ""We are delighted with the award and have enjoyed working in partnership with Urban Vision to refine the design of the Tunstall development."
Now in their second year, the RISE awards celebrate the great strides made by the public, private and voluntary sector who are working to regenerate North Staffordshire – both in creating jobs and making the region a better place to live and work.
Commenting on the awards, Chief Executive of North Staffordshire Regeneration Zone Mr Aktar Choudhury said: "The standard of entries for the second RISE awards was extremely high. It demonstrates the wealth of excellent work coming to fruition in neighbourhoods across the area and the genuine passion for regenerating industry and local communities.
"All the award winners' stories are a real inspiration, especially to those currently working on so many vital projects in North Staffordshire."
Picture: Andrew Malley and Joan Walley MP at the awards ceremony
For further information, contact:-
Public Relations Department, Dransfield Properties Ltd
Tel: 01226 360644
Email: pr@dransfield.co.uk