Fox Valley reports 100% retail occupancy entering 2023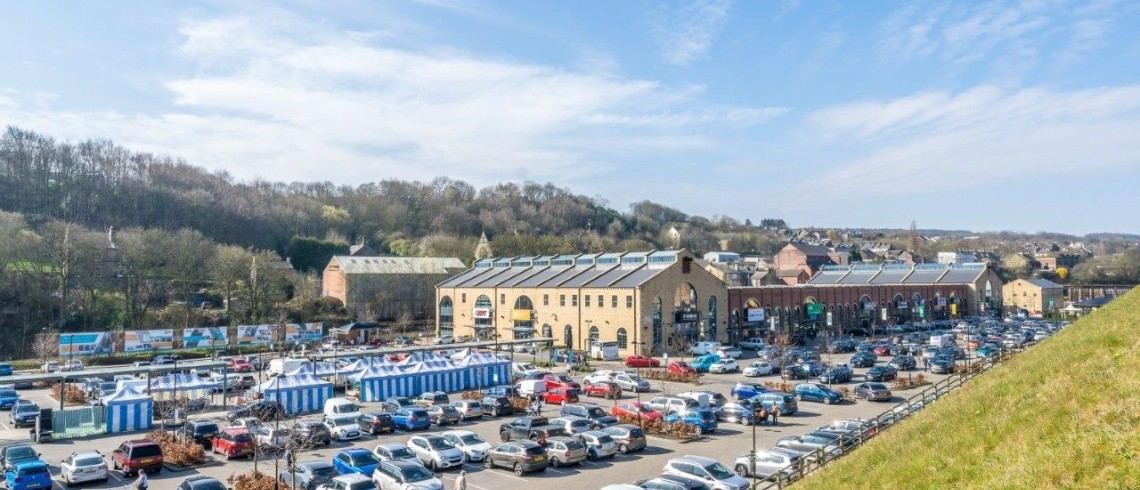 Fox Valley reports 100% retail occupancy entering 2023
9 January 2023
As we continue to settle into a post pandemic era the resilience of bricks and mortar retail is evident as Fox Valley in Sheffield demonstrates.
The centre was not immune to the impact of COVID-19 with key retailers closing including Edinburgh Woollen Mill and M&Co.
Fox Valley bounced back in 2022 however with a strong outdoor clothing and equipment offer capitalising on its countryside location on the edge of the Peak District.
Go Outdoors opened in October taking a 17,000 square foot unit next door to cycle store, Trek and joining Regatta and Mountain Warehouse who quickly snapped up the M&Co unit following their closure.
Estates Director for Dransfield Properties, James Shepherd, said: "A combination of Covid and company voluntary arrangements (CVAs) created a spike in store closures, however we've been pleased with the centre's performance and its ability to attract well-known national brands as well as sustaining the high-quality independent businesses we have here."
The centre's independent department store, Sandersons Boutique, celebrated a strong year in-troducing a number of new boutique designer ranges to its store including Grace & Mila, Pretty Lavish and FRNCH to their ladies wear which already includes Holland Cooper, Levi's, Barbour, Bar-bour International, Whistles and Ugg.
The store also has an amazing menswear collection including Jacob Cohen, Derek Rose, Levi's, Gran Sasso, Armani and now with RAINS and Superdry added.
Boasting the most exclusive range of luxury fragrances outside of London stocking Atkinsons, House of Oud, Chanel, Parfums de Marley, Initio, Montale, Robert Piguet and Marc-Antoine Bar-rois, the store also introduced Miller Harris last year and its very own bespoke oud experience for customers to discover their ultimate fragrance.
A department store first, Sandersons have launched their own luxury fragrances, One and Two - an exciting addition to their extensive and unique range.
Footfall has strongly rebounded and even exceeded pre-pandemic levels at Fox Valley, particularly over the recent Christmas season highlighting the shopper's desire to shop in physical stores and not just online.
Centre Manager at Fox Valley, Claire Biltcliffe, said: "Fox Valley has always been more than a place to carry out shopping for people. We hold weekly markets here, regular family events and have a strong eating out offer making it a popular choice for families, couples, friends and all other parts of the community to come together, enjoy the outdoors and connect with people.
"Our need for products and services is everchanging but the drive to interact with people and experience social landscapes is consistent, if not more important to people than ever."
Fox Valley continues to give back to the community by holding free family events and by carrying its ongoing work with local charities recently raising more than £11,000 for Sheffield's Hospital's Charity.
ENDS
For further information, contact:
Public Relations Department, Dransfield Properties Ltd
Tel: 01226 360644
Email: pr@dransfield.co.uk