Aldi store receives refit at Fox Valley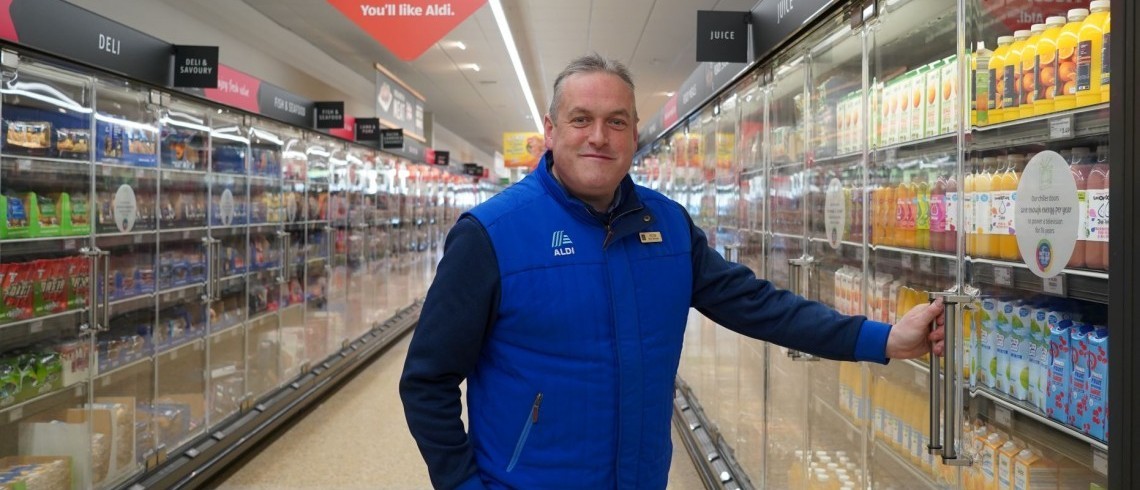 Aldi store receives refit at Fox Valley
30 March 2023
Stocksbridge residents have been exploring the town's new-look Aldi supermarket, based at Fox Valley, which reopened today [March 30] following a significant refit.
The supermarket closed for five days to allow for the remodel with improvements made to make shopping easier for residents and visitors.
The improved store offers shoppers a more spacious layout and better signage assisting customers in finding their favourite products as well as making it easier for shoppers to explore the new ranges.
Aldi Property Director, Mark Stringer, said: "The store looks fantastic and we are pleased to welcome our loyal customers back so they can see it for themselves. We're committed to making sure that the shopping experience, each customer enjoys in our stores, is on a par with the products and services they're used to."
The increase in space has been dedicated to fresh British meat and fish, as well as popular Lacura health and beauty products, award winning beers, wines and spirits and the famous Mamia babycare products.
There is also a new and improved Food to Go section, offering a choice of fresh salads, sandwiches and sushi for busy customers.
Fresh bread and cakes have been moved to the last aisle, preventing them getting squashed under customers' shopping, and the store now offers new, easy to browse freezers.
Customers can also now use the quick and easy self-checkouts making their shop even more convenient.
Centre Manager for Fox Valley, Claire Biltcliffe, said: "We're thrilled to see Aldi investing in their store and pleased the reaction from the local community has been so positive towards the improvements."
The store was one of the original tenants opening at Fox Valley as part of the first phase in 2016 and currently employs 25 members of staff.
Aldi shoppers also benefit from up to four hours free parking at Fox Valley along with a wide range of high street stores, restaurants and quality independents to choose from, including Sandersons Boutique.
The centre is also fully occupied and hosts weekly markets and free, specialist events on a regular basis. For more information on what's happening at the centre visit www.foxvalleysheffield.co.uk.
ENDS
For further information, contact:
Public Relations Department, Dransfield Properties Ltd
Tel: 01226 360644
Email: pr@dransfield.co.uk