Falafel Mama joins Stroud's Five Valleys Market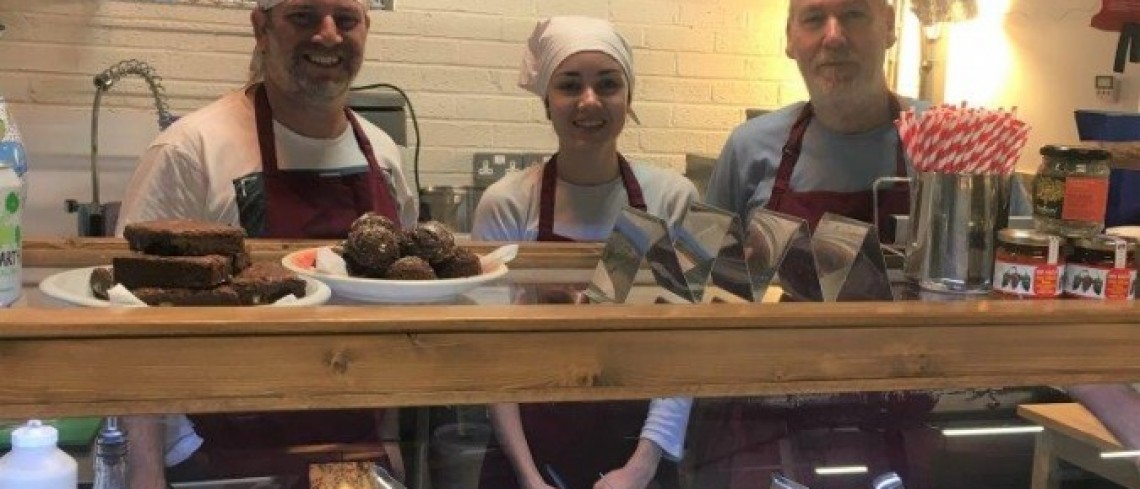 Falafel Mama joins Stroud's Five Valleys Market
3 September 2020
Shoppers at Stroud's new indoor market can now enjoy a taste of the Middle East with Falafel Mama the latest street food trader to join the growing line up.
Owner Alon Hertz already has a popular following in the town with the company's London Road café – and now Falafel Mama has branched out with a second store at the new Five Valleys Market.
The menu is inspired by Alon's favourite childhood streetfood and the new Five Valleys stall serves a delicious range of fresh salads, homemade falafel and pittas as well as delicious vine leaves.
The team pride themselves on serving healthy, high standard vegetarian food which is cooked to order and the new stall will have the same warm welcome and lively atmosphere that Stroud customers have grown to love.
Alon describes his food as a fusion of the busy street markets and deserts of the middle east with the rich flavours of the Mediterranean – always served with a smile and a warm welcome.
He said: "We are so excited to be part of the new Stroud Five Valleys Market, Stroud has a great reputation for fabulous world foods and it is fantastic to be part of something that is really celebrating that."
Falafel Mama joins a host of other high quality street food traders at the Borough Market inspired market – artisan traders due to join the line up include a butcher as well as a fishmonger and The Artisan Baker, all opening later in the autumn.
Dionne Moore, centre manager at Five Valleys, said: "We are delighted to welcome Alon and the Falafel Mama team to the market, the stall looks amazing and the food looks and smells incredible.
"Its such an exciting time for the centre just now and we're getting some great feedback about the market area – watch this space for more exciting news in the next few weeks."
To keep up to date with news and event at Five Valleys please visit www.fivevalleystroud.co.uk
For further information, contact:-
Public Relations Department, Dransfield Properties Ltd
Tel: 01226 360644
Email: pr@dransfield.co.uk