Dransfield Properties makes key appointments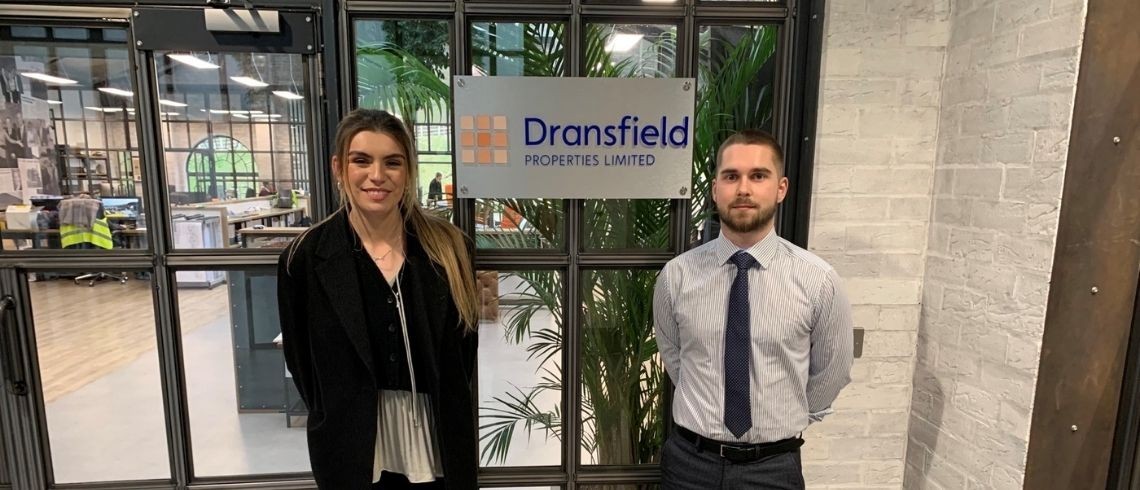 Dransfield Properties makes key appointments
15 February 2022
Dransfield Properties Ltd has made two key appointments to its expanding team.
Olly Jansen will join the Estates department as Estate Surveyor, while Sophie Blackwell will join the creative team as Junior Digital Graphic Designer.
The additions come after a successful Q4 in 2021 for Dransfield Properties, which saw the group's portfolio of shopping centres recover footfall and begin resuming their popular pre-pandemic schedule of events.
Olly, who will be focusing on the company's Penistone properties and Market Cross in Selby, said: "I am very pleased to be joining the Dransfield team and am excited by the potential our properties have to flourish within upcoming regeneration projects."
To further strengthen Dransfield Properties' creative team, Junior Graphic Designer Sophie will draw upon her experience in working with large high street brands to support Senior Graphic Designer Rob Coyle and PR Assistant Isobel Nield.
Sophie said: "I'm really looking forward to getting stuck in at my new role at Dransfield Properties Ltd. Everyone has been really welcoming and I can't wait to begin working on all the events that our centres have planned this year."
Dransfield Properties' centres across the country are already planning the return of their jam-packed calendar of events filled with markets, Summer celebrations and of course their popular food and drink festivals.
To learn more about Dransfield Properties, head to: https://www.dransfield.co.uk
Ends
For more information or for any media enquiries, please contact Isobel Nield on 01226 360644 or e-mail isobel.nield@dransfield.co.uk.
Pic Caption:
(L-R) Sophie Blackwell, Junior Digital Graphic Designer and Olly Jansen, Estates Surveyor, in the Dransfield Head Office.
Notes to Editors:
Dransfield Properties was formed in 1992 and is based in Sheffield, South Yorkshire. The award-winning company specialises in retail led regeneration schemes across the UK.
With a portfolio of well-established, retail town centres and a number of exciting projects currently under construction, Dransfield Properties continues to lead in the industry as Town Centre Regeneration Specialists.
To view the organisation's full property portfolio, head to: https://www.dransfield.co.uk/property
For further information, contact:-
Public Relations Department, Dransfield Properties Ltd
Tel: 01226 360644
Email: pr@dransfield.co.uk