£30 million Walsall regeneration scheme approved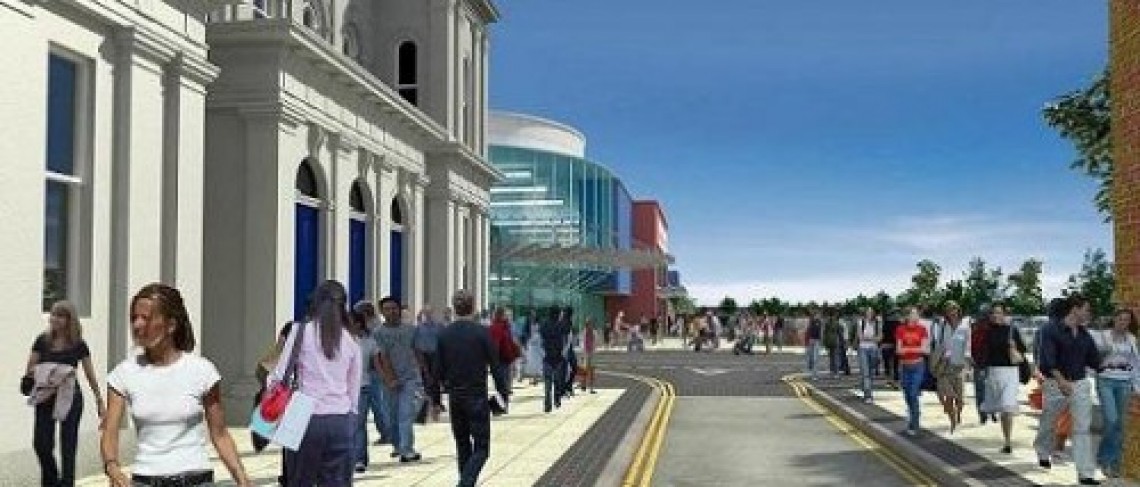 £30 million Walsall regeneration scheme approved
28 June 2007
Walsall councillors have unaminously approved plans for a £30 million regeneration scheme in Willenhall, Walsall which will deliver a mixed use residential and retail scheme, and create up to 400 jobs.
Developers Dransfield Properties and Gallagher Estates are leading the scheme which will transform a 14 acre brownfield site into a 75,000 sq ft foodstore with a 542 space town centre car park, and housing which will incorporate a mixture of family homes and apartments.
The development site includes a former Yale factory on Wood Street and the Clemson Street car park - and the whole area would undergo public realm enhancements.
A new link road will be constructed between Wood Street and Walsall Street to ease traffic flows through the town, and encourage linked shopping trips.
Willenhall residents have given a resounding thumbs up to the proposals, with 100 per cent of visitors to a public exhibition saying they wanted to see a new foodstore in the town. Planning officers reported to committee members that they had received a petition in support of the plans with over 400 signatures and had received 89 individual letters supporting the scheme.
The scheme is designed to recapture trade and increase the vitality of the area. Willenhall is the only town in the Black Country which lacks a major supermarket and research shows that less than 30 per cent of convenience spending (food shopping) is retained in the catchment. The figure is even higher for comparison spending (non food) with a staggering 94 per cent of the catchment's expenditure leaving the town.
The introduction of a new foodstore would claw back a substantial amount of this trade leakage, and the linked shopping trips with the existing town centre would boost the trade of local businesses.
Andrew Malley, Retail Property Director at Dransfield Properties said: "We are delighted with the decision as there has been a tremendous amount of local support for our proposals. We are now looking forward to working in partnership with the local authority and local stakeholders to deliver this much needed regeneration scheme and could be on site as early as next Spring."
For further information, contact:-
Public Relations Department, Dransfield Properties Ltd
Tel: 01226 360644
Email: pr@dransfield.co.uk