Selby District Council approves land sale and grants CPO powers for £16 million regeneration scheme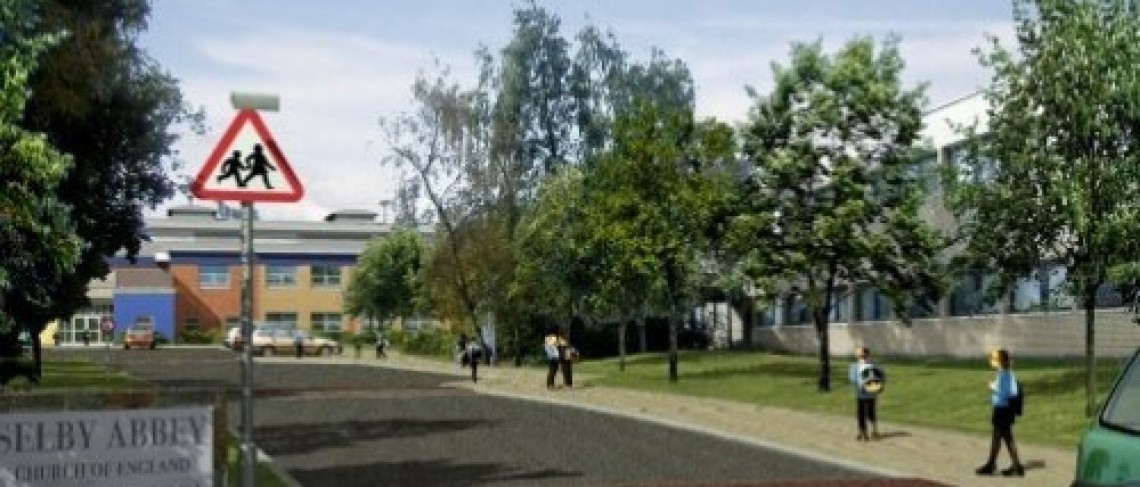 Selby District Council approves land sale and grants CPO powers for £16 million regeneration scheme
23 July 2007
Selby councillors have approved the sale of all council-owned land holdings required for the £16 million town centre regeneration scheme, and given compulsory purchase powers to the developers for any land or property within the development boundary.
Consent for the town centre scheme was secured last year, after the plans had undergone a series of revisions to take on board stakeholder concerns. It will deliver an extension to the town's Market Cross Shopping Centre generating an additional 28,000 sq ft of retail space, the adjacent Morrisons supermarket will be extended and a new town centre car park created to serve the increase in visitors to the town.
The Market Cross extension will be constructed on the site of Selby Abbey Primary School, so developers Dransfield Properties will be building a brand new state of the art school on land at the rear of the Civic Centre. Consent to demolish the existing school and build a new facility was also secured last year.
The council owned land affected by the development relates to the land at the rear of the Civic Centre and just one further planning consent is required before work can finally start on this long awaited scheme. A telecommunications mast currently sits on the site of where the new school will be built and an application to relocate this will be reconsidered by Selby Councillors in September.
Compulsory purchase powers will only be used as a last resort, with the developers committed to acquiring as many land holdings as possible by negotiation and agreement with the owners.
Mark Dransfield, Managing Director of Dransfield Properties, said: "This decision sends out a clear message that the local authority is behind this important regeneration scheme, which will stem trade leakage and boost the town's economy. With one more application to be heard, the redevelopment of Selby town is centre is just one step away and we hope to be on site, later this year building a new Selby Abbey Primary School."
Councillor Mark Crane, Leader of Selby District Council, added: "This development is vital to Selby's long term viability and the council is working in partnership with the developers to deliver a sustainable future for the town. This decision is fantastic news for the town, and I know residents will be delighted to hear that the plans will soon become a reality."
For further information, contact:-
Public Relations Department, Dransfield Properties Ltd
Tel: 01226 360644
Email: pr@dransfield.co.uk