Public vote on Penistone public art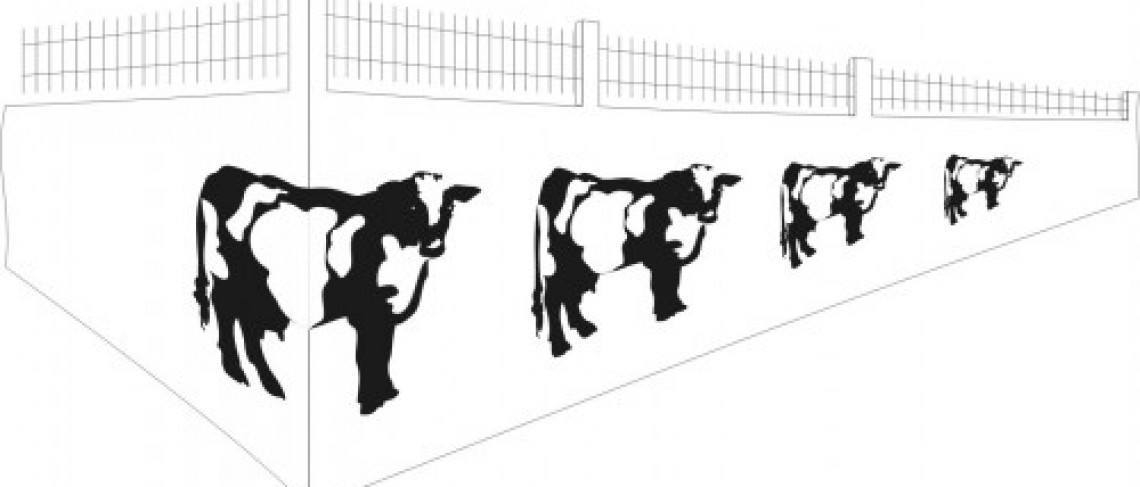 Public vote on Penistone public art
2 July 2007
Penistone residents have voted overwhelmingly for a proposed public art feature to reflect the town's agricultural heritage.
Two designs were put to the public vote for an art installation which will be located on a retaining wall between the new town centre car park and access road which are being delivered as part of the Penistone markets regeneration scheme.
Everybody who took part voted for 'Scene and Herd' which celebrates the town's rich heritage and will stand as a reminder of the old cattle market for many years to come. Scene and Herd features four fresians placed along the wall, each animal of a different design and each getting progressively smaller.
They will be created out of coloured stainless steel, and hand polished, formed and fabricated. Yorkshire sculptor Johnny White has been commissioned to produce the art feature, and his eye catching designs can be seen around the county including the shiny stainless steel bees and honeycomb at the Co-op at Dodworth, the large metal spider on the wall of Sheffield manufacturing company Gripple and the 'cutlery trees' in Sheffield's Millennium Gallery.
The company behind the Penistone Markets Regeneration Scheme, Dransfield Properties, will fund the £10,000 cost of the work.
Joe Moran, Development Surveyor for Dransfield Properties, said: "The public art will be a prominent feature in Penistone for many years to come, and we wanted to give the people of Penistone the chance to vote on the final design. Scene and Herd was chosen unanimously throughout the town, and we also think this is the right choice as it symbolises Penistone's traditional agricultural roots."
For further information, contact:-
Public Relations Department, Dransfield Properties Ltd
Tel: 01226 360644
Email: pr@dransfield.co.uk