Popular Cafe Extends Lease at Marshall's Yard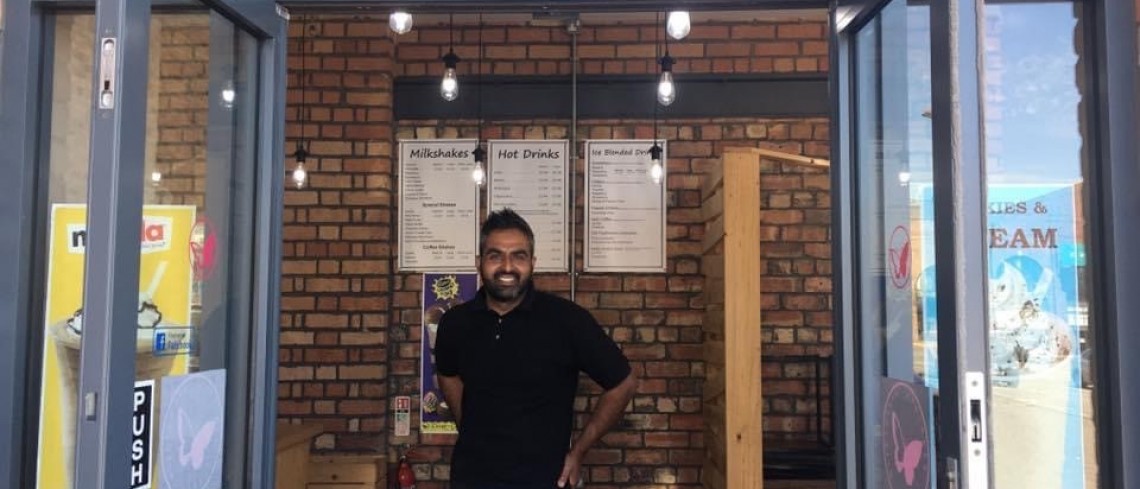 Popular Cafe Extends Lease at Marshall's Yard
10 February 2021
The business has been a popular addition to the Marshall's Yard line up since opening in December 2011 and the lease has now been extended for a further five years.
Owned by Azeem and Leeza Mohsan Cup-Cakes has diversified through the national lockdown to offer a takeaway only service which has proved popular with customers calling in for their essential shopping or taking their daily exercise.
Cup-Cakes can be found next door to M&S Simply Food at Marshall's Yard. As well as a great range of sweet treats the business sells milkshakes and a range of speciality teas, coffees, and hot chocolate.
The café has an indoor and outdoor seating area but with the current lockdown restrictions has altered the store layout to offer a takeaway service only. The business is currently operating its takeaway on Monday to Saturday from 10am-5pm.
The Cup-Cakes team are looking forward to being allowed to re-open fully and have plans to add soft serve ice-cream to their menu after Easter.
Azeem said: "We love being part of Marshall's Yard and though the last 12 months have been tough we are really grateful to all our loyal customers who have continued to support us – as a small family business it really does mean a lot.
"We are looking forward to being able to open up our seating areas again when the restrictions allow, welcoming back more of our customers and further adding to our menu this summer."
Marshall's Yard is owned and managed by Sheffield based Dransfield Properties Ltd.
Estates Director, James Shepherd, said: "We are proud to work with so many great local businesses here at Marshall's Yard and across all our centres.
"Cupcakes have many loyal customers, and we know how many people have appreciated the store staying open for takeaway throughout the lockdown. We are extremely pleased they are further committing to the centre and wish them all the very best."
To keep up to date with news and events at Marshall's Yard visit www.marshallsyard.co.uk
The family run business Cup-Cakes at Marshall's Yard in Gainsborough is celebrating its 10th anniversary at the centre by extending the company's lease.
For further information, contact:-
Public Relations Department, Dransfield Properties Ltd
Tel: 01226 360644
Email: pr@dransfield.co.uk