New Penistone cafe is a family affair for Karen and Co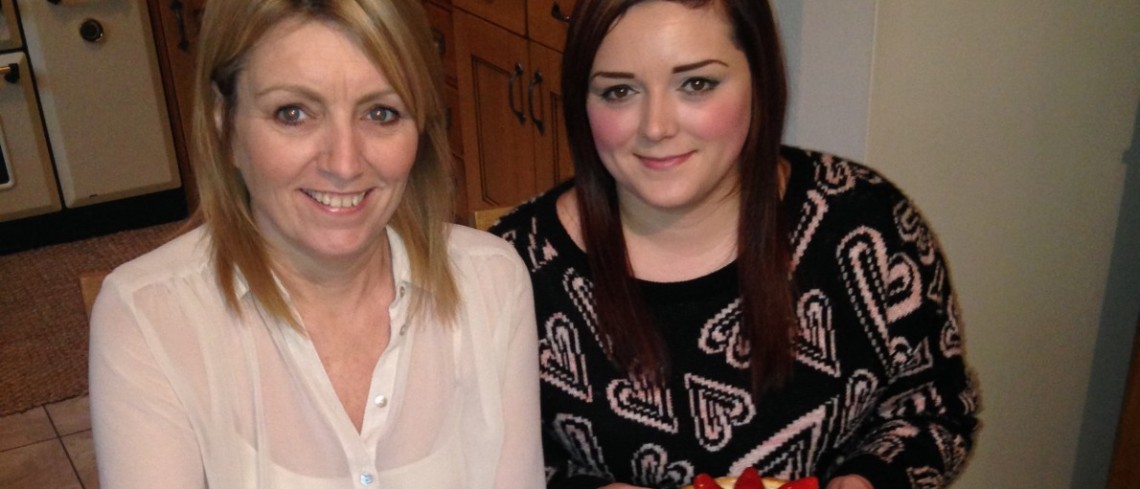 New Penistone cafe is a family affair for Karen and Co
10 February 2014

Mother and daughter Karen Waddington and Danniella Ghous are turning their love of home cooking into a brand new business venture next month – when they open Cafe Generation at Penistone's new Gateway development.
The new town centre cafe will be based in a 1,300 sq. ft. unit at the Gateway, developed by Barnsley company Dransfield Properties, the building on St Mary's Street in Penistone is nearing completion and the scaffolding is all been removed this week.
Karen and her 22 year old daughter Danniella, both from Penistone, are now preparing to transform their new unit into a stylish cafe and are looking forward to serving up home cooked dishes with an emphasis on locally sourced meat and produce.
The new Cafe Generation will open in March with a full breakfast, lunch and afternoon tea menu as well as authentic barista coffee and specialist teas, and a wide selection of other drinks. The new cafe is a long held dream for Karen who had been looking for the perfect place to open a business.
Karen said: "I love cooking and I love socialising with people so this is something I have been really keen to do for a long time. We've been planning this for such a long time now we just can't wait to get started and open up, it's been great watching the development take shape and it really is looking fantastic now.
"We want the cafe to have a nice contemporary and vibrant feel to it and to have something which appeals to people of all ages, that's why we decided to call it Cafe Generation – as well as the family link of course."
Karen will join other local companies including Simon Blyth Estates Agents and QED Financial Services at The Gateway. The cafe will open six days a week serving up full English breakfast, speciality sandwiches, delicious cakes and pastries and a menu for the young generation. They are also providing a local delivery service.
As well as the six new commercial units fronting St Mary's Street the development also include offices, a car park and a shared lobby area which reflects the award winning architecture of the neighbouring market building.
Development surveyor for Dransfield Properties, David Hale, said: "We are delighted to be welcoming Café Generation to the Gateway in Penistone. Karen has some great ideas for the cafe and we can't wait to see it completed.
"Now the scaffolding is coming down the building is looking fantastic. We are still marketing the remaining space and look forward to making further announcements in the spring."
Dransfield Properties has attracted £1.2 million of investment from the European Union to bring forward this final phase of the project with grant funding through the European Regional Development Fund as part of the support for the region's economic development through the Yorkshire and Humber ERDF Programme 2007-13.

The Gateway is the final piece in the jigsaw of the £15 million town centre regeneration scheme in Penistone which included a new Tesco foodstore and town centre car park as well as an award winning oak built market hall. The town's fire and ambulance stations were also relocated in 2009 to brand new purpose built premises at Springvale in Penistone.
To find out more about Dransfield Properties visit www.dransfield.co.uk and to check progress on Karen's new café you can find the Café Generation page on Facebook.
For further information, contact:-
Public Relations Department, Dransfield Properties Ltd
Tel: 01226 360644
Email: pr@dransfield.co.uk