Local florist shortlisted for coveted industry award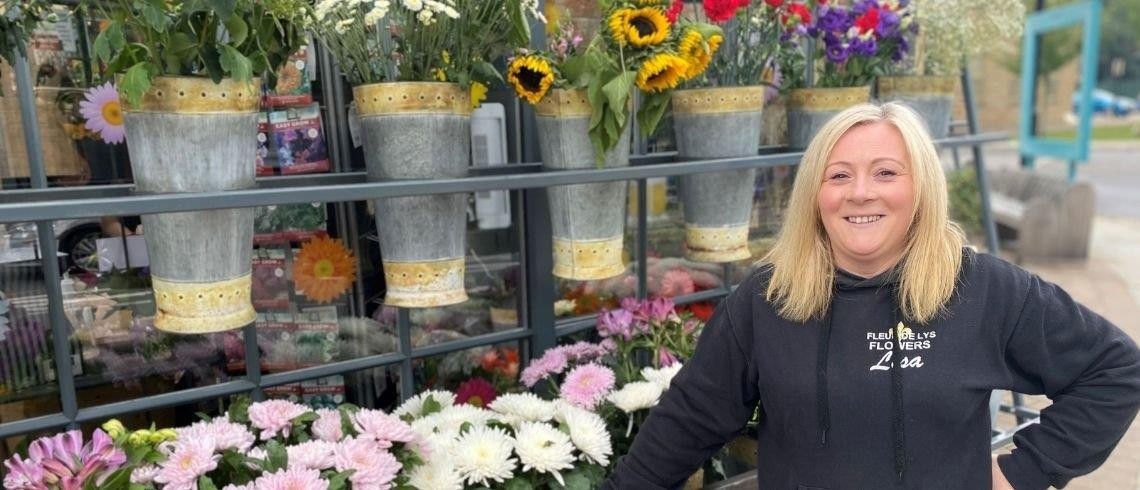 Local florist shortlisted for coveted industry award
4 August 2021
Sheffield Florist Fleur De Lys Flowers has been shortlisted for a BFA Industry award for their excellent retail Florist shop.
Since opening its doors in 2016 Fleur De Lys has remained a staple part of the line up at Fox Valley's independent department store, Sandersons - starting as a concession inside the store before moving to a larger premises outside to display their beautiful, handpicked blooms.
The local, independent business is owned by Lisa Crossland who ensures the shop is stocked with a varied selection of flowers & plants, with prices to suit every pocket.
Lisa and her highly knowledgeable team members Matt, Alyson, Corinne, and Lucy work hard to source the freshest flowers for all occasions including weddings and funerals.
The BFA Retail Florist Shop of the year is a highly prestigious award which celebrates excellence in companies and individuals as voted by their clients, with winners being announced at the sparkling Industry Awards & Gala Dinner at BFA FleurEx.
Lisa said: "I am absolutely delighted to have been shortlisted for the British Floristry Association's best retail florist shop, it's a true testament to the hard work my team put in to make our florist shop a beautiful and welcoming place for our customers.
"Over the past 18 months we have often been the messenger between families who had to stay apart, or have provided support during people's darkest hour – to win a BFA Award would mean the absolute world to us following what has been a very difficult time for everyone!"
To Vote for Fleur De Lys to win the BFA Retail Florist Shop of the year award visit BFA Industry Awards 2021 Survey (surveymonkey.co.uk) and VOTE NOW!
For further information, contact:-
Public Relations Department, Dransfield Properties Ltd
Tel: 01226 360644
Email: pr@dransfield.co.uk