Learning and Development Consultancy Expands at Sheffield's Fox Valley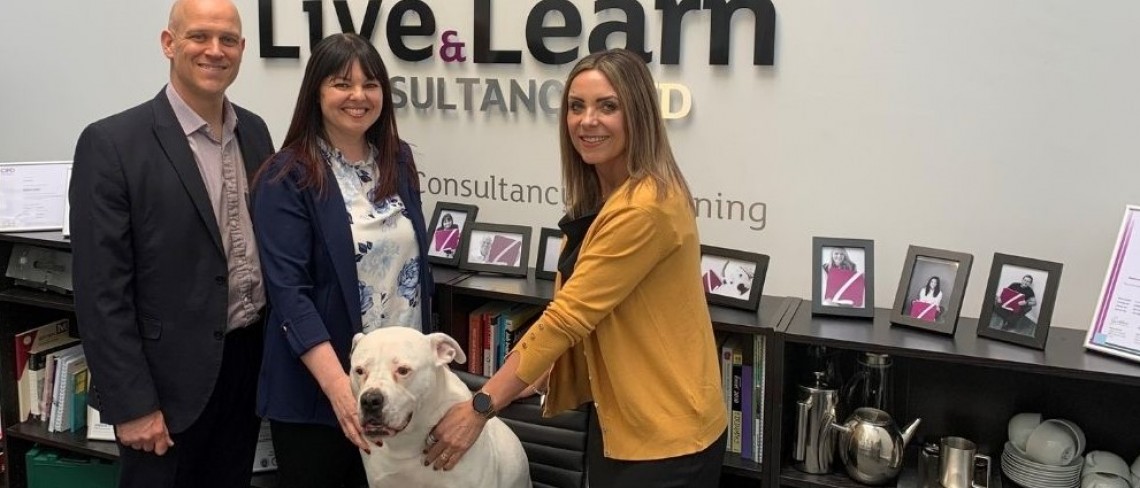 Learning and Development Consultancy Expands at Sheffield's Fox Valley
23 May 2022
South Yorkshire firm, Live and Learn Consultancy Ltd, have expanded into new and larger offices at Fox Valley to accommodate their growing team.
Owner's Lisa Kitchen and Jay Dhillon set up Live and Learn Consultancy in 2010 to bring expert guidance and training to businesses nationwide.
When asked about the expansion of their head office in Fox Valley, Lisa said: "It is a very exciting time for us as a business and we're thrilled to be expanding our team as well as providing more opportunities for our clients to engage their workforce in learning.
"We created Live and Learn from our spare bedrooms back in 2010 after being made redundant from our previous roles.
"After opening our first office at Fox Valley in 2016, we have gone from strength to strength and we're now really looking forward to this next chapter."
The expansion will create a 30-seat state of the art training room allowing the firm to host training sessions for the first time at their headquarters.
The training room will be equipped with the latest technology including virtual reality to make all training sessions interactive and provide experiential learning for all.
Live and Learn offer over 150 training courses that deliver best practice in a diverse subject range including leadership, management, HR, sales, customer service, wellbeing and more.
Lisa added: "Since the pandemic companies have really focused on the skills of their teams and as a result, we have noticed a massive shift towards investment in training. Having the new training room allows us to rise to the challenge of matching that demand".
Due to their expansion, the team at Live and Learn Consultancy Ltd are currently recruiting for two exciting roles. The two full time posts will work alongside 17 other team members as well as their beloved office dog, Poppy.
They are due to launch their new training room, affectionately named 'Poppy's Room', in September.
The demand for space at Fox Valley has increased over the last year with people going back to working from the office. Anyone interested in renting office space at the centre should contact James Shepherd on james.shepherd@dransfield.co.uk or call 01226 360644.
For more information on Live and Learn Consultancy services and their current vacancies, please go to https://www.liveandlearnconsultancy.co.uk/.
Ends
For more information and media enquiries for Fox Valley Sheffield, please contact Claire Reynolds on 0114 213 8065, or e-mail claire.reynolds@foxvalleysheffield.co.uk
Pic Caption: (L-R) Directors at Live and Learn Consultancy Ltd Jay Dhillon and Lisa Kitchen, Head of Department Marie Brennan, and office dog Poppy.
Editor's notes:
• Live and Learn Consultancy are a national training provider and consultancy firm who deliver powerful training courses to help individual employees or teams reach their true potential.
• The stunning Fox Valley shopping destination was a master planned redevelopment to bring a new town centre to North Sheffield using a 28 acre former steelworks site.
• The destination provides office space within its five on-site houses offering the perfect base for both start-ups and established businesses.
To learn more, visit: https://www.foxvalleysheffield.co.uk/offices
For further information, contact:-
Public Relations Department, Dransfield Properties Ltd
Tel: 01226 360644
Email: pr@dransfield.co.uk