Holland and Barrett open for business at Selby!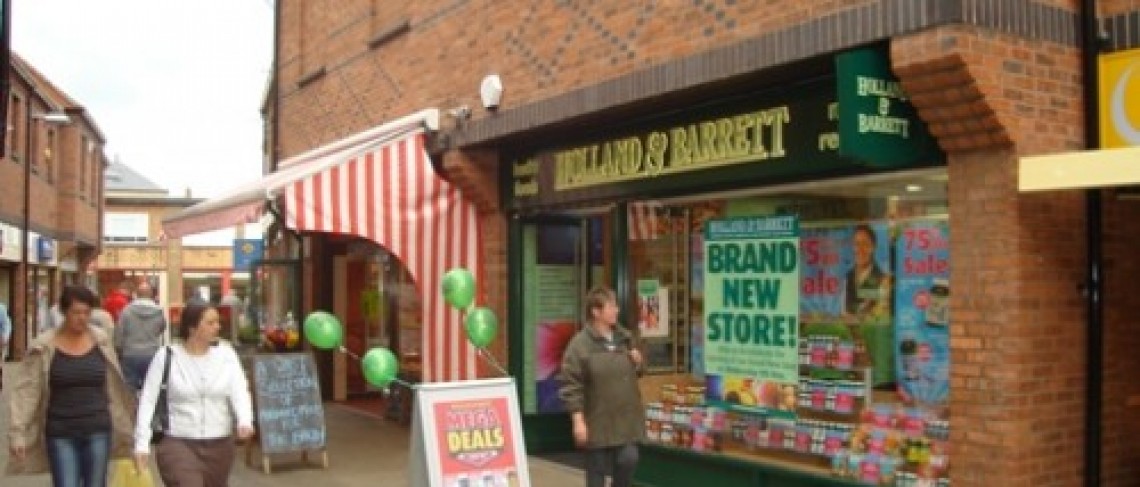 Holland and Barrett open for business at Selby!
11 May 2007
Health food specialist Holland and Barrett has opened in the Market Cross Shopping Centre in Selby, reporting a better than anticipated first day's trading.
The 1229 sq ft store, which opened on Wednesday after undergoing a £110,000 refit, has created four local jobs and brings yet another national retailer to Selby. With extensive housebuilding in the town increasing the area's catchment and the improved access to the town created by the bypass, Selby is now a desirable location for many popular high street stores.
This interest is set to grow when the long awaited extension to Market Cross gets underway. This will deliver an additional 28,000 sq ft of additional retail space, and provide the large format units which are demanded by retailers but currently lacking in Selby town centre. Developers Dransfield Properties hope to be on site some time in 2008.
More immediate changes to Market Cross will occur when Argos moves to new premises at the Three Lakes Retail Park on Bawtry Road. The current store will be converted into two buildings – one providing a retail unit and the other providing accommodation for Selby District Council's customer service centre.
Market Cross is owned by the joint venture partnership of Dransfield Properties and Ethel Austin Properties.
Lynda Dobson, Market Cross Store Manager, said: "I'm absolutely thrilled with trade this week which has been well above expectations. The feedback from the public is really positive, and I am confident Selby will prove to be a good town for us to trade in."
Joe Moran, Assistant Surveyor for Dransfield Properties, added: "Holland and Barrett is certainly proving popular with local shoppers, which is good for all the traders in Market Cross. The new retailers which have opened in the centre over the past six months have all helped to increase footfall, which has benefits for the wider town centre."
For further information, contact:-
Public Relations Department, Dransfield Properties Ltd
Tel: 01226 360644
Email: pr@dransfield.co.uk