Florist blooms at Marshall's Yard!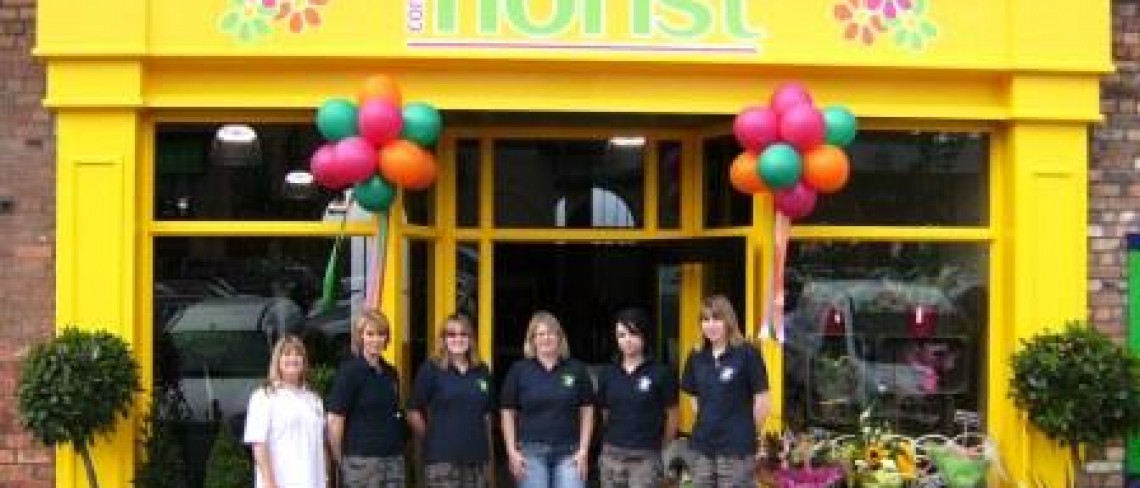 Florist blooms at Marshall's Yard!
17 July 2007
Gainsborough florist Jo Biddle has uprooted her business and planted it firmly in Marshall's Yard! Connell's Florist (Jo's trading name) opened for trade this weekend and business was well and truly blooming!
The store is located in the Britannia House run of shops, between Timpson and Specsavers. But it's just a temporary location – the company will eventually take possession of a retail unit on the ground floor of the West Lindsey District Council Headquarters which is currently under construction.
The Connell's Florist name has been around Gainsborough for over 100 years, and Jo took over the Church Street business just three years ago. She bought the shop after a career teaching floristry and horticulture at Doncaster college, and it's paid off – business is so good that she employs a team of eight staff to keep up with Gainsborough's demand for floral masterpieces!
Jo and her team are also in charge of the planting around Marshall's Yard and over the past few weeks they have been hard at work transforming the flower beds and hanging baskets into vibrantly coloured floral displays.
Jo Biddle said: "We were already feeling the benefits of Marshall's Yard when we were at our Church Street premises as our trade increased significantly when the centre opened at Easter. We've had a fantastic opening weekend and I am confident that Marshall's yard will prove to be a great location for us and allow the business to grow.
Richard Hill, Centre Manager at Marshall's Yard, added: "We knew that Jo and her team were eager to start trading on Marshall's Yard so it made perfect sense to offer her a vacant unit on a temporary basis until her accommodation is ready. The store did extremely well at the weekend and I'm confident this will continue."
For further information, contact:-
Public Relations Department, Dransfield Properties Ltd
Tel: 01226 360644
Email: pr@dransfield.co.uk