Archaeology under way at Alexandra Pottery, Tunstall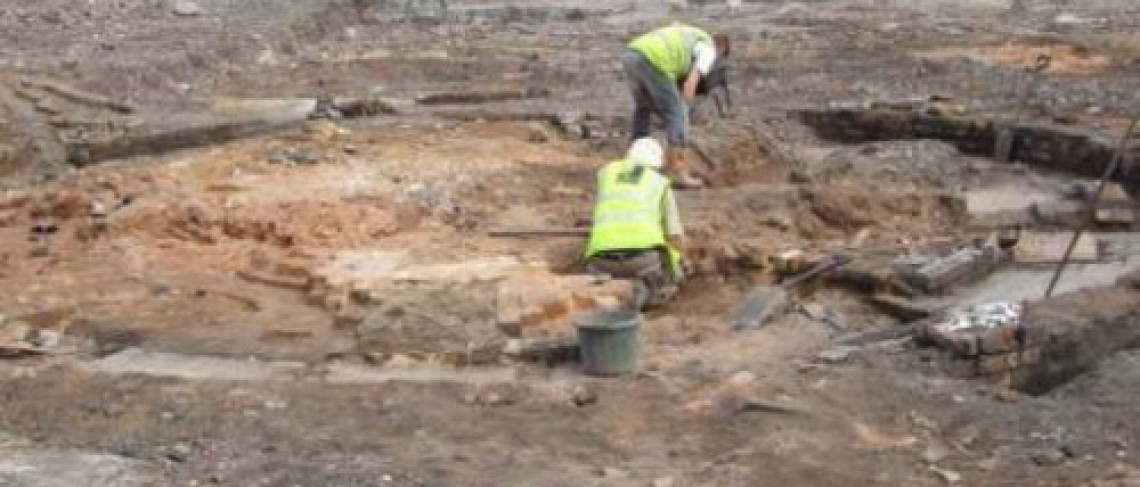 Archaeology under way at Alexandra Pottery, Tunstall
23 May 2007
A team of archaeologists from Stoke City Council is excavating the site of the former Alexandra Pottery in Tunstall this week, in advance of a redevelopment by Dransfield Properties.
The Pottery, which was most recently owned by Wedgwood, dates back to 1886. It closed in 2005 and was subsequently demolished in 2006 to make way for the continuation of the Tunstall Regeneration Scheme.
The archaeologists are particularly interested in four pottery kilns indicated on a Ordnance Survey map from the year 1900. They believe that the excavation of these kilns will show how construction and firing methods have evolved over the years.
Recent investigations in the vicinity have shown that well preserved 19th century industrial remains beneath later factory buildings can be expected and the potential to find out more about the early pottery industry is high.
An earlier archaeological dig carried out prior to Dransfield Properties starting work on the Jasper Square development in the town uncovered two early 20th century muffle kilns, and the base of a mid 19th early 20th century bottle oven on the site of the former Unicorn Pottery.
The initial investigation is due to last two weeks, and if any items of significance are found, further investigations will be made.
The redevelopment of the Alexandra Pottery site will deliver a 30,000 sq ft health club with ancillary retail space, two small retail units, a 158 space car park, improvements to the highways and public green space and the installation of a public art feature.
A second larger phase, will deliver a mixture of social care, health care and retail units. Stoke Council recently approved an application to deliver the scheme in a phased approach.
Andrew Malley, Retail Director at Dransfield Properties, said: "With Tunstall's rich industrial history, there is a good chance that these investigations will prove to equally as significant as earlier digs. I'm looking forward to seeing the findings, and delighted that we have reached this stage which takes us another step closer to delivering this important regeneration scheme."
For further information, contact:-
Public Relations Department, Dransfield Properties Ltd
Tel: 01226 360644
Email: pr@dransfield.co.uk