All is GOOD for Local Entrepreneurs as they Expand Business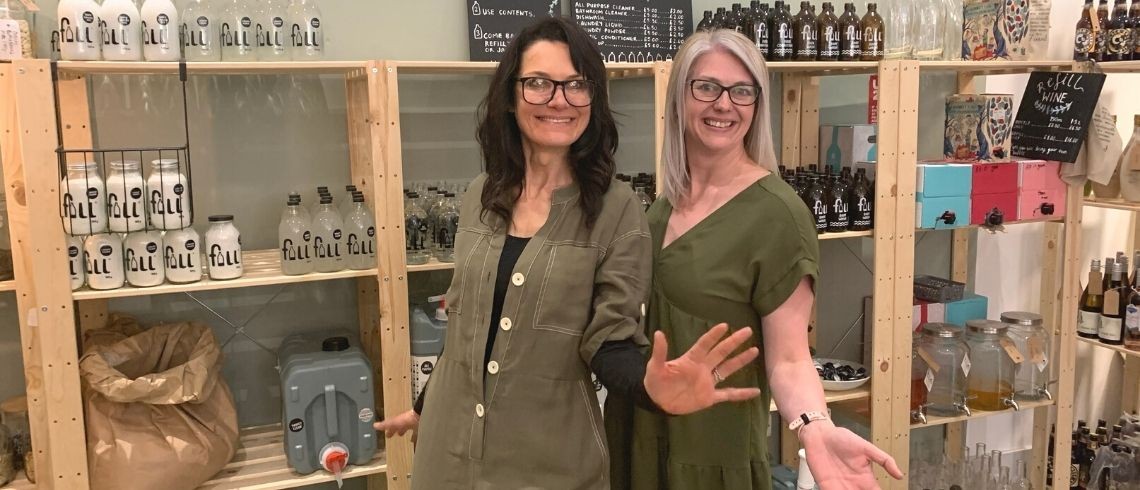 All is GOOD for Local Entrepreneurs as they Expand Business
19 April 2022
Local refill, deli, gift shop and art boutique, All is GOOD is expanding its store after show-stopping support from the Penistone Public.
The popular retailer, which is based within Penistone One on St Mary's Street, will be expanding within its current unit to offer a larger deli space featuring a 'help yourself' salad bar as well as an event space for local artist demonstrations and workshops.
Karen Close, Co-owner of All is GOOD, said: "We can't quite believe how quickly we've grown since we opened back in July 2021.
"When opening All is GOOD, we really wanted to create a space that could sell ethically sourced produce while simultaneously showcasing the fantastic local talent we have to offer here in the region. We have achieved our goals and achieved so much more than we ever expected within the last eight months."
The business currently offers a deli counter selling local cheese, handmade pies, antipasti and loose olives; a plentiful refill station providing dried foods, cleaning products, body products and alcoholic beverages; and locally sourced gifts, cards and household essentials.
Bestselling products include the All is GOOD's refillable gin bottles, locally produced artisan sourdough bread, plants and flowers from Fields & Flowers and artwork by Rachel Mills.
Owners Karen Close and Leanne Gill met four years ago while working together and have been steady friends ever since.
Karen has over 20 years' experience in the retail industry, with many locals recognising her from her organic café in Holmfirth or from her Yorkshire wide Organic Veg Box delivery scheme.
Karen added: "All is GOOD is a culmination of everything I have learnt, and all the challenges I've overcome throughout the last 20 years.
"We're really proud of what we've accomplished."
The expansion is estimated to be complete by the beginning of May, but until then, All is GOOD is open 7 days a week 10am – 4pm Sunday to Friday, and 9am – 5pm on Saturdays.
For more information, contact All is GOOD at info@allisgood.co.uk.
<![endif]>
Pic caption: (L-R) Karen Close and and Leanne Gill, Co-owners of All is GOOD.
For further information, contact:-
Public Relations Department, Dransfield Properties Ltd
Tel: 01226 360644
Email: pr@dransfield.co.uk