£10 million manufacturing investment for Gainsborough, Lincolnshire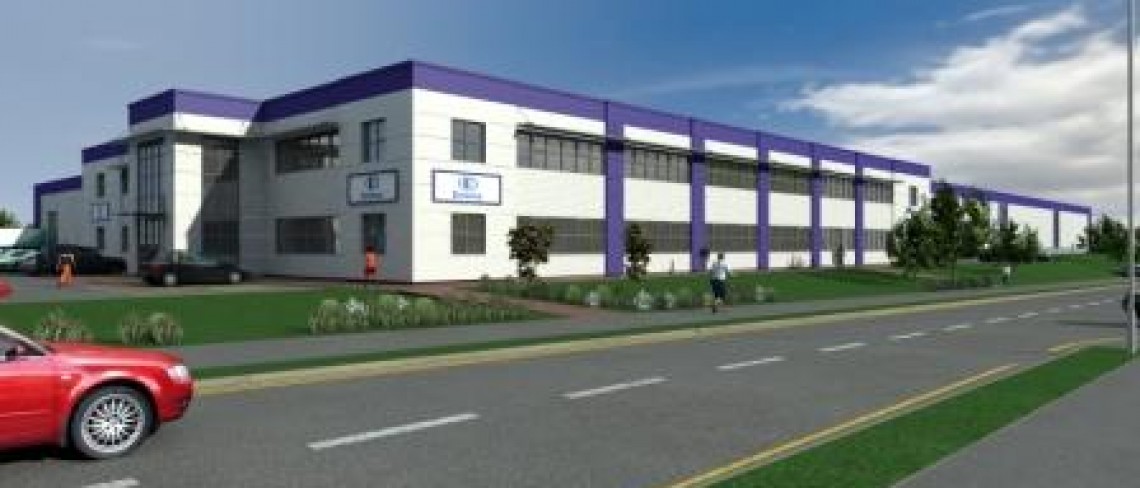 £10 million manufacturing investment for Gainsborough, Lincolnshire
19 June 2007
Plans have been submitted for a £10 million state of the art manufacturing facility at Thonock Estates' Somerby Park Industrial estate in Gainsborough.
The 179,000 sq ft facility is being built for Gainsborough company Eminox, one of Europe's leading producers of high performance stainless steel exhausts and emission control systems which are sold throughout the world.
The Somerby Park factory will double Eminox's manufacturing capacity and is needed to accommodate the company's continued expansion. Specialising in products which reduce the harmful emissions from commercial vehicles, the demand for Eminox's products and expertise is growing fast, due to increasing environmental legislation and the introduction of low emission zones.
Employing 200 people, the number of jobs is set to increase as the expanded facility will allow them to move into new markets.
The Eminox investment builds on a programme of major public and private investment in the town. Gainsborough has recently seen over £5 million invested in the improving the once derelict Riverside buildings, £39 million invested in the Marshall's Yard mixed used development, £2.3 million is being spent on road infrastructure and over 1,000 homes are currently under construction.
Mike Galey, Company Secretary of Eminox said: "Our current site is in a residential area and leaves little room for expansion. We wanted to stay local as we have a good and loyal workforce. The relocation to Somerby Park will allow us to retain our staff and at the same time gives us the increased manufacturing capacity we need to fulfil our growing order book."
Tom Aylmer of Thonock Estates added: "I am delighted that Eminox are committed to Gainsborough and to securing the jobs of their present workforce in the Town. I hope that the company will go from strength to strength and provide a further boost to the town's economy."
For further information, contact:-
Public Relations Department, Dransfield Properties Ltd
Tel: 01226 360644
Email: pr@dransfield.co.uk