Promotional gifts company is set to make its mark at Penistone 1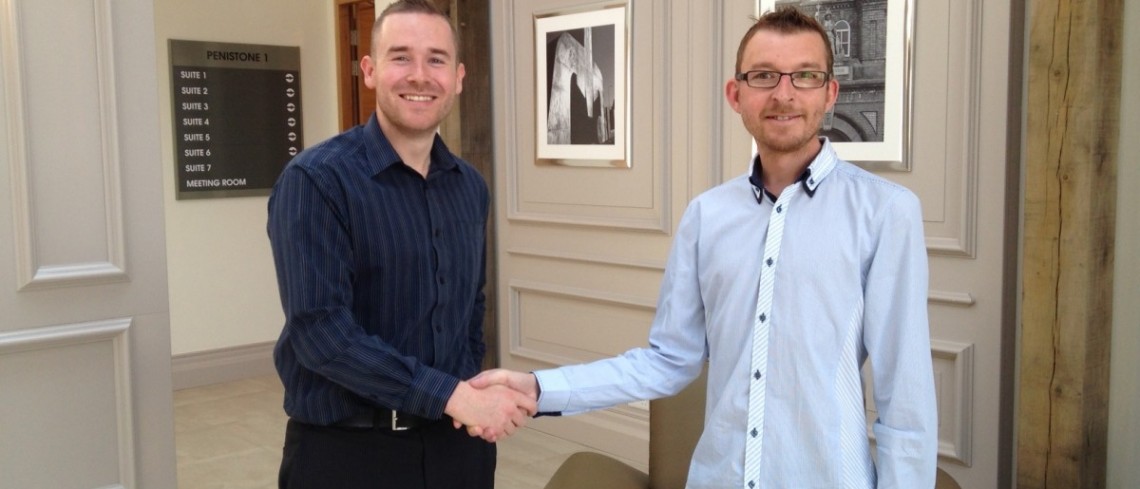 Promotional gifts company is set to make its mark at Penistone 1
Jul 2014
The successful online corporate giftware and promotional company GoPromotional.com is moving to Penistone's brand new office and commercial development in the heart of the town.
The team at GoPromotional move to their new Penistone 1 headquarters later this month - it's a move which has given the South Yorkshire web-based firm the chance to expand and look at growing their workforce.
GoPromotional prides itself on being one of the UK's leading promotional gift providers, supplying over 5,000 branded business gifts which range from pens and umbrellas to stationary, work wear and bags.
GoPromotional was founded in 2010 and now has an enviable client list which includes major brands such as McDonalds, Tesco, BMW and Amazon.
Managing Director Gareth Parkin heads the company's seven-strong team and says he is looking forward to moving into the brand new office suite at Penistone 1.
He said: "Penistone 1 is a fantastic location for us as a company and we are really looking forward to the move. There are great local amenities for our staff and the quality of the new office is exceptionally impressive, with super fast broadband and provides a great base for our fast growing company."
The new office suites and commercial units at Penistone 1 were completed in March this year and GoPromotional joins a number of new and expanding local firms who have already taken space.
The impressive development has been delivered by local company Dransfield Properties Ltd and is the final phase of the town centre regeneration project which has also included the new Tesco foodstore and oak frames market area, which opened in 2010.
Development surveyor at Dransfield Properties Dave Hale, said: "We are really pleased to be welcoming another great South Yorkshire company to Penistone 1, we have sought to deliver a high quality development which compliments the rest of the town and the response really has been fantastic.
"We wish Gareth and his team at GoPromotional all the very best in their new premises here in Penistone."
Dransfield Properties attracted £1.2 million of investment from the European Union to bring forward this final phase of the Penistone town centre regeneration project through the European Regional Development Fund, part of the support for the region's economic development through the Yorkshire and Humber ERDF Programme 2007-13.
Anyone interested in the remaining available space at Penistone 1 should contact Dave Hale on 01226 360644. For further information about Dransfield Properties visit www.dransfield.co.uk and for more information about GoPromotional visit www.gopromotional.co.uk
Picture shows: Dave Hale and Gareth Parkin at Penistone 1.
For further information, contact:-
Public Relations Department, Dransfield Properties Ltd
Tel: 01226 360644
Email: pr@dransfield.co.uk