Curiously Wicked - Edwardian Elegance at Sanderson Arcade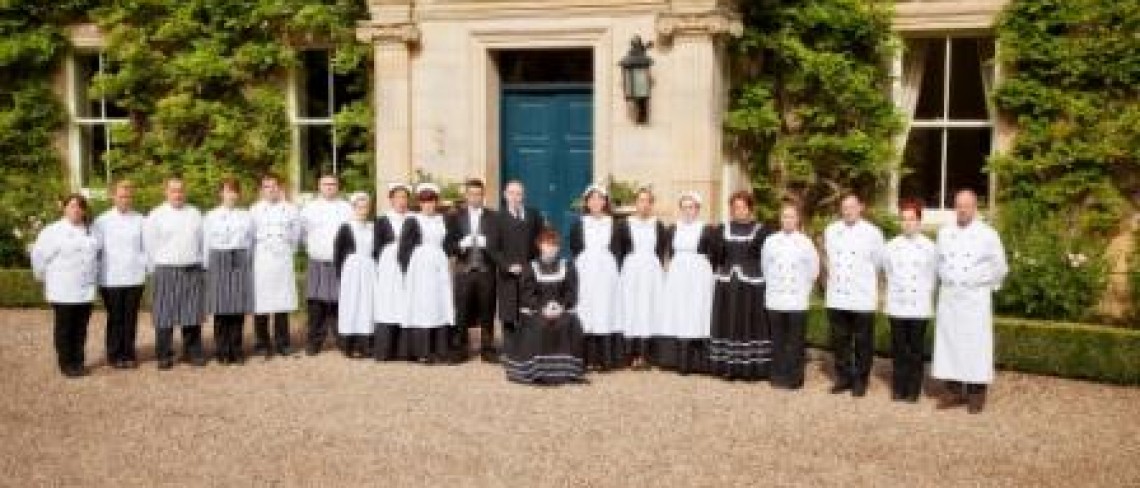 Curiously Wicked - Edwardian Elegance at Sanderson Arcade
Sep 2012
The team at the award winning North East Chocolatier Curiously Wicked are preparing to unveil their latest venture at Sanderson Arcade in Morpeth this weekend - creating a unique visitor experience which is right out of the history books.
They've spent the last three months working on a £180,000 transformation of a 1,450 sq ft space above the present chocolate shop to turn it into a little piece of Edwardian England.
Decorations, furniture, recipes and uniforms have been painstakingly researched to transport customers 100 years back in time to Morpeth in 1912 in the Curiously Wicked Tearoom.
Laptops and mobile phones will be strongly discouraged and morning coffee, afternoon tea and indulgent lunches will all be served by staff in authentic Edwardian costumes who will pass on the latest bit of gossip about Lord and Lady Cuwick to create the real feel of a period drama.
It's less than 12 months ago that Curiously Wicked opened their chocolate shop along the Arcade's Edwardian gallery, after starting their business selling delicious handmade chocolates at Farmers Markets across the North East.
The company will be celebrating and officially launching their latest venture on the first birthday of their Morpeth store which opened in November last year. But you can have a sneaky peek into the history books from this Sunday (September 16th) when the tea rooms open to the public for the first time.
The family firm has taken on 16 new members of staff – Krystyna Dodds from Curiously Wicked is promising the food as well as the service and the fabulous surroundings will all be fit for a Queen. The chef David Hall has cooked for Royalty in the past and is looking forward to serving up a little slice of history in Morpeth.
Krystyna, said: "We are so excited about opening the Curiously Wicked Tea Room. This really is something completely different. As well as serving fantastic food we want to create a little bit of theatre and give our customers a real experience that they can't get anywhere else.
"We have tried to capture the opulence and elegance of the Edwardian era, everyone will be addressed as Sir or Madam and we will all be in character as the staff of Lord and Lady Cuwick of Cuwick Manor. It's a real opportunity for people to come here and to step back in time.
"There's even a sign going up above the door telling people they are going back into the 21st century when they leave here."
A staircase has been installed in the existing shop to transport up to the tea room and back in time. As well as beautiful Edwardian furnishings and furniture the walls will also display the work of Sarah Jane Sikora, a world class local artist.
Customers will also be able to book a private room for special occasions with plump leather Chesterfields, chandeliers and a footman and maid on duty.
Centre Manager at Sanderson Arcade, Medi Parry, said: "We keep popping in to have a little peek while the building work has been going on and we can't believe the transformation, it really is going to look fantastic.
"Krystyna and her team are so passionate about what they do and about getting every detail right we're really excited to see the tea rooms completed and all the staff in their uniforms, its going to bring something really different to the Arcade and to Morpeth."
Picture shows the Curiously Wicked team getting some training in for the opening of their new tea rooms at Eshott Hall.
Curiously Wicked can be found at 18, Sanderson Arcade, and contacted on 01670 458183 or by email at mail@curiouslywicked.co.uk
For further information about news and events at Sanderson Arcade visit www.sandersonarcade.co.uk
For further information, contact:-
Public Relations Department, Dransfield Properties Ltd
Tel: 01226 360644
Email: pr@dransfield.co.uk