New Plans Unveiled for a Brand New Department Store at Gainsborough's Marshall's Yard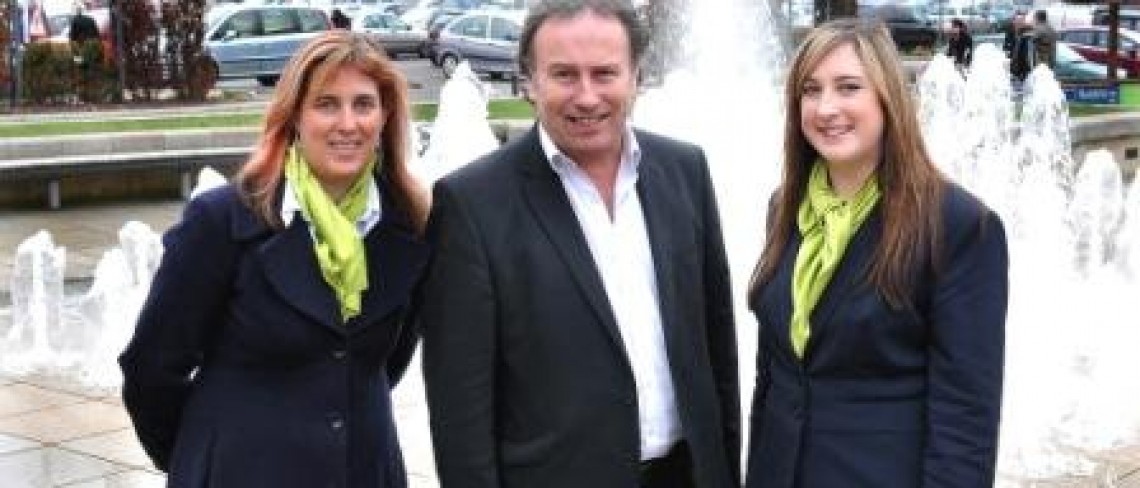 New Plans Unveiled for a Brand New Department Store at Gainsborough's Marshall's Yard
Feb 2012
The independent family owned department store Browns has announced that the company is opening a brand new store at Gainsborough's award winning Marshall's Yard development.
Browns was established in 1896 and currently has stores based in York, Helmsley and Beverley selling a fantastic range of high quality products. Now exciting plans have been unveiled which will add the market town of Gainsborough to that list of store locations.
The new plans involve a Ł650,000 transformation of the Carpetright unit at Marshall's Yard to create a stylish 12,000 sq ft department store over two floors, selling men's and ladies fashion as well as a fantastic range of perfumes and cosmetics not currently available in the town.
Brands already confirmed include Benefit, Clarins, Clinique and Estee Lauder as well as the contemporary ladies fashion brand Phase Eight. The store will also stock quality menswear from Barbour, Ted Baker, Gant and Tommy Hilfiger.
The company is planning to start work on the new store interior later in the Spring ready to open its door to shoppers in August. Brown's Gainsborough will create around 24 new jobs in the town and the company will be recruiting for staff members to join the team in June.
Managing director of the Browns group, Nick Brown, is the fourth generation of his family to head the chain of independent department stores, he's looking forward to opening the company's newest store in Gainsborough.
Mr Brown said: "Gainsborough is a great market town and Marshall's Yard is a really stunning development – we are extremely excited to be joining so many other well established retail names and look forward to being a part of the town.
"We are primarily looking to offer a high quality range which we know there is a demand for here. There are a lot of extremely positive things happening in Gainsborough at the moment and I certainly hope that our new store is seen as another step forward for the town – offering something new and different."
Designers Jamieson Smith Associates have been commissioned to plan a stunning interior for the new Browns store with a fresh and contemporary look – a glass lift and sweeping staircase will take shoppers up to the first floor.
Designer Emma Birchall said: "We are creating a really strong entrance to the store and using the lovely arches and architecture of the building to create an elegant but modern feel."
The ground floor of the new store will house a contemporary cosmetics department with fashion at the first floor.
The news comes as Marshall's Yard prepares to celebrate its fifth birthday. The centre opened in the Spring of 2007 and since then has continued to grow in popularity.
Centre manager Jackie Helliwell said that Carpetright, which has traded at the centre for the last five years, had taken the decision to close the Gainsborough store, creating an opportunity for a new retailer at Marshall's Yard.
Jackie added: "We are delighted to have a fantastic name like Browns joining us here at Marshall's Yard - this is great new for Gainsborough. We know from our own shopper feedback that the range Browns will be selling will be hugely popular in the town. Having a department store here in Gainsborough is going to bring something completely new – and another great reason to shop at Marshall's Yard!
"As well as their fantastic product range Browns pride themselves on their excellent customer service and we can't wait to welcome the team to the centre," she said.
Picture shows Nick Brown meeting Jackie Helliwell, Centre Manager and Alison Hall, Assistant Centre Manager at Marshall's Yard.
Editors notes
About Browns. Browns are an independently family owned department store based in York, Helmsley and Beverley.
The company has been operating for more than 100 years.
For further information visit www.brownsyork.co.uk
About Marshall's Yard. Marshall's Yard first opened in April 2007. The development transformed a former factory site into a sympathetically designed retail, leisure and office development adjoining Gainsborough town centre.
The development houses 148,000 sq ft of retail and leisure space and a further 62,000 sq ft of office space.
Marshall's Yard was developed and is still owned and managed by the development partnership of Dransfield Properties Ltd and Prospect Estates.
For further information about Marshall's Yard visit www.marshallsyard.co.uk
TO ARRANGE INTERVIEWS CONTACT AMANDA HOLMES ON 01226 360644 OR 07747621902.
For further information, contact:-
Public Relations Department, Dransfield Properties Ltd
Tel: 01226 360644
Email: pr@dransfield.co.uk