Eggcellent Fun had in Selby this Easter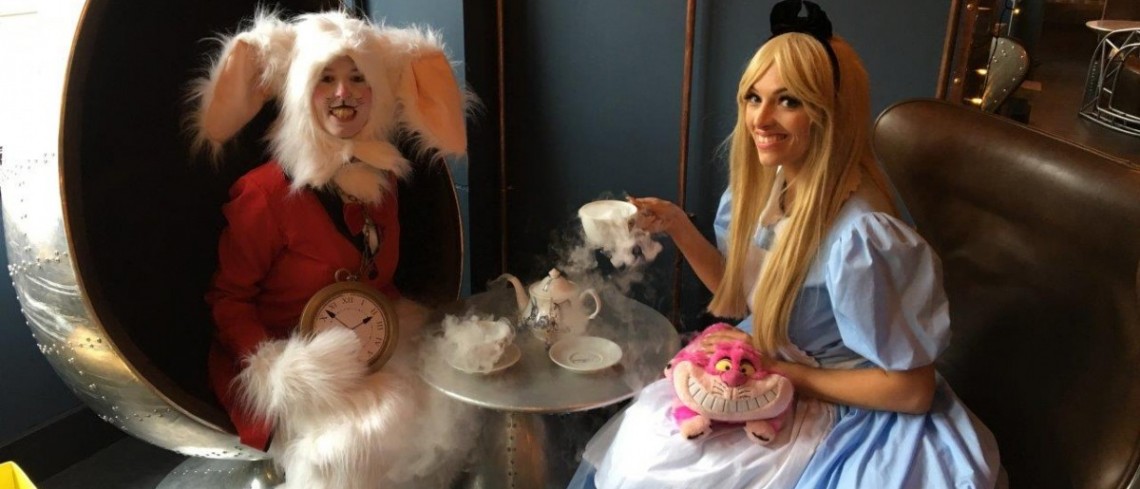 Eggcellent Fun had in Selby this Easter
Apr 2018
Youngsters hopped down to Market Cross in Selby over the Easter weekend for a fun-filled Eggciting Easter event.
There were competitions held throughout the day including an Easter Egg Design competition plus an Easter Letter Hunt around Selby.
Alice and the White Rabbit from Alice and Wonderland also visited the centre to help the children with their crafts and handed out sweets and treats throughout the event.
They also popped into the Escapologist to enjoy their Mad Hatters Tea Party for a short while. The Bar, Eatery and Escape Rooms venue hosted this for the afternoon to complement the centre's event along with their own egg hunt around the Escape Rooms.
Alice and the Rabbit was faced with some tough decision making when judging all the creative entries, but the prize for the Easter egg design competition was awarded to Sofia Hitchcock (age 2).
Eight year old Caiden Lee Reynolds was picked at random as the winner of the letter hunt receiving a lovely Easter Egg as his prize.
Alison Shipperbottom, part of the Centre Management team at Market Cross, said: "It was fantastic to see so many people here this Easter weekend enjoying our Easter themed event.
"We had over 50 children take part in the activities and some lovely feedback from mums and dads. We are really looking forward to fun packed summer of events."
Pictured: 1st place winner of the Easter Letter Hunt, Caiden Lee Reynolds (8 years old), Grayson Adamson (5 years old), Jack Petch (4 years old) with his older brother Tyler Petch (5 years old) and Alice and the White Rabbit enjoying afternoon tea at Escapologist.
For further information, contact:-
Public Relations Department, Dransfield Properties Ltd
Tel: 01226 360644
Email: pr@dransfield.co.uk