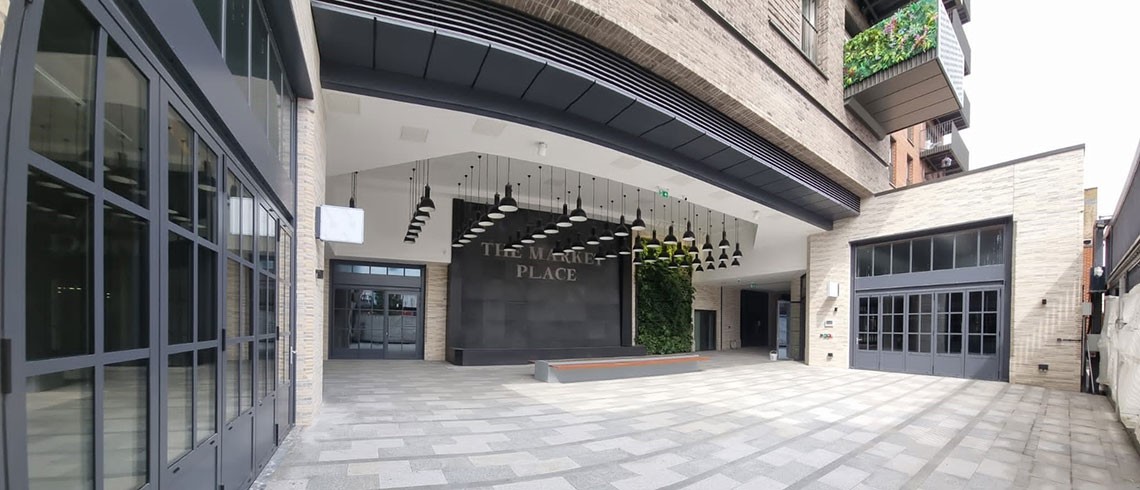 East Ham Town Centre
Dransfield Properties is working with Land Management and Barratt London to deliver a high quality development for this key town centre site in East Ham which is in need of regeneration and covers 1.9 acres. Work is underway on the project with the first residential units currently being marketed and ready for occupation during 2021.
Work was halted during the coronavirus lockdown with the construction team back on site in September 2020.
The development includes:
277 flats and duplexes
35% affordable housing
Redevelopment of the Market Hall with a new retail mall to provide 21,500 sq. ft. of retail floorspace.
New public space as well as landscaped courtyard and roof gardens