Works start on brand new fitness facility for Gainsborough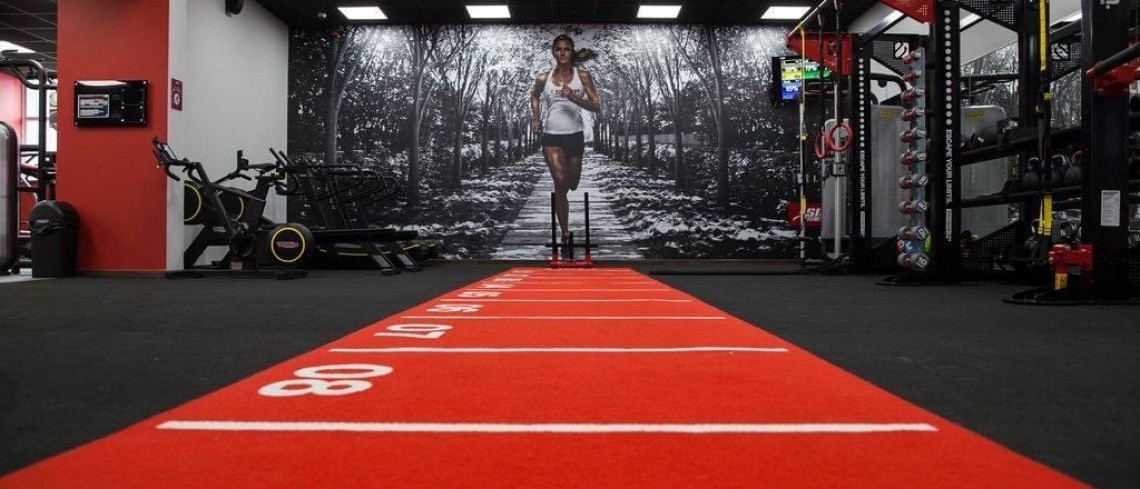 Works start on brand new fitness facility for Gainsborough
2 November 2020
Works have started on the new Snap Fitness gym at Marshalls Yard, transforming the first-floor of the former DW Fitness unit.
The 24-hour facility will be open to the public from mid-December but keen gym-goers hungry for a deal can sign up for their membership now and enjoy and exclusive pre-opening offer of £26.99 per month.
The new gym is currently being fitted out with the latest state of the art fitness equipment and will house cardio and resistance areas, a boutique functional training area with training aids as well as a large free weights section and spacious fitness studio with a timetable of free group classes.
External works have also begun with a brand-new, welcoming entrance being created for gym member access.
Laura Markham, former Assistant Manager at DW will be heading up the new gym and is excited to welcome all members, old and new.
New Snap Fitness members will be able to take on a monthly rolling membership without committing to a six or a 12-month contract, providing flexibility and to suit all members needs.
Hannah Foster, Franchise Manager of the DS Group, franchisees for Snap Fitness, said: "We are really excited about opening our new gym here in Gainsborough in December, it's going to look fantastic and we're sure gym goers will be impressed and will be ready to join us on their fitness journey."
Centre Manager at Marshall's Yard, Alison Shipperbottom said: "We are delighted to be welcoming Snap Fitness to Marshall's Yard, they will be a great and much welcomed addition to the centre.
"We know former DW members have missed the facility since it closed so we hope with the upgraded equipment and studios plus the lower priced and more flexible memberships that we have created a good fitness offer in the centre once again – especially with the added bonus of being open 24 hours."
The swimming pool at the gym will be operated separately and an announcement will be made in the coming weeks with information on how to access that as a separate facility.
To take advantage of the pre-opening offer visit https://www.snapfitness.com/uk/gainsborough-coming-soon . From opening the monthly membership fee will increase to £29.99 with no joining fees.
For further information, contact:-
Public Relations Department, Dransfield Properties Ltd
Tel: 01226 360644
Email: pr@dransfield.co.uk