The Works extends company's lease at Marshall's Yard!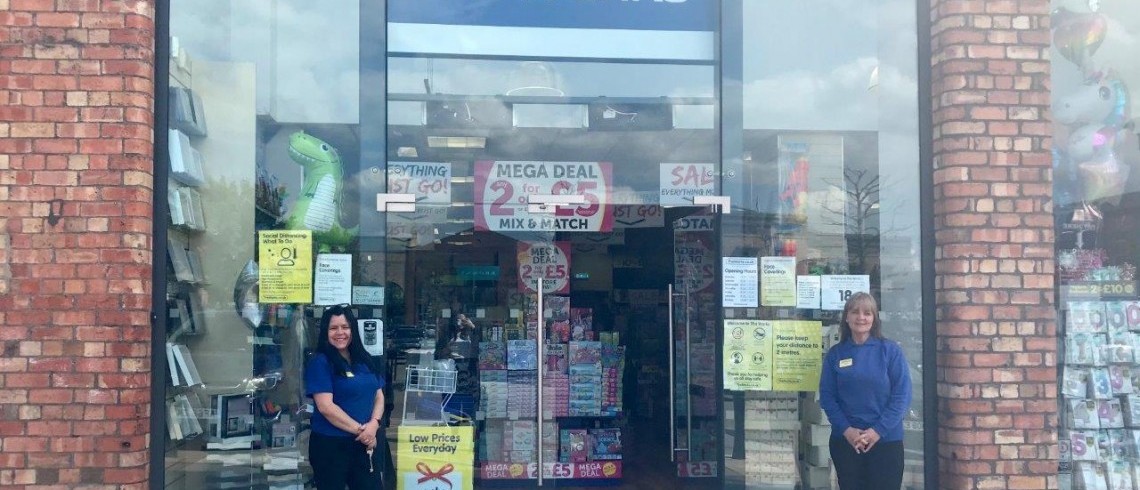 The Works extends company's lease at Marshall's Yard!
19 May 2021
The popular book and stationery retailer The Works has renewed its lease at Marshalls Yard in Gainsborough – further committing to the centre through to 2026.
The Works has been part of the Marshall's Yard retail line up since the centre opened in spring 2007.
The company sells a wide range of gifts as well as art and craft materials, books, toys, games and stationery and has more than five hundred stores across the UK and Ireland.
The Marshall's Yard store reopened to shoppers last month following the UK wide lockdown.
A number of new retailers are joining the Marshall's Yard line up in the coming months including The Range which will take the former Laura Ashley and Halfords units and the Danish homewares chain JYSK.
Estates Director at Dransfield Properties, James Shepherd, said: "We are delighted that The Works has extended its lease at Marshall's Yard. The company has been a popular part of the centre since it opened and it is great to see them continuing to do well here and further committing to the town.
"It has been a difficult year for retail but the number of new retailers keen to come to Marshall's Yard and others further committing to the centre really is testament to the town's resilience and popularity as a retail and visitor destination."
To keep up to date with news and events at Marshalls Yard visit www.marshallsyard.co.uk and to find out more about The Works go to www.theworks.co.uk
For further information, contact:-
Public Relations Department, Dransfield Properties Ltd
Tel: 01226 360644
Email: pr@dransfield.co.uk