Tech Tenant Resigns Lease in Penistone One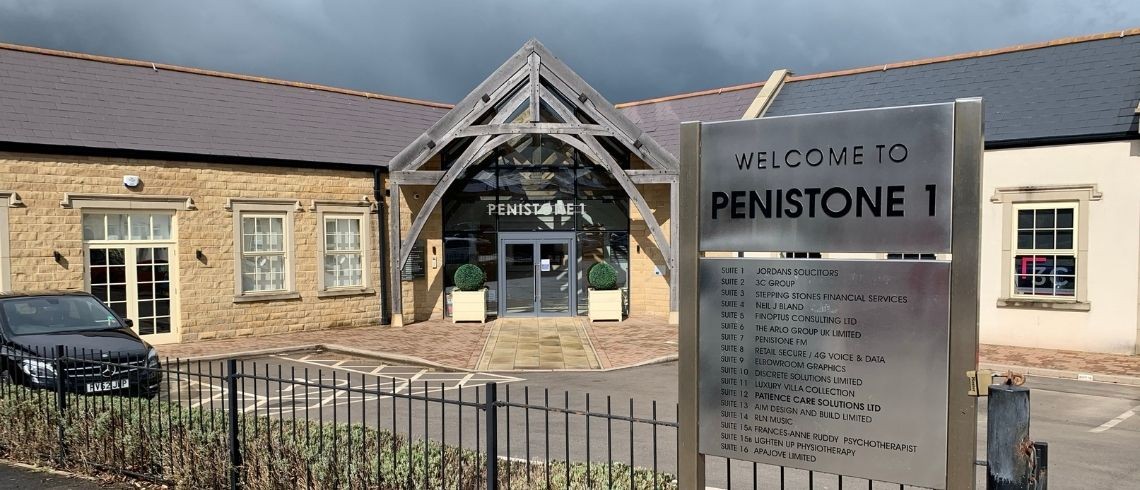 Tech Tenant Resigns Lease in Penistone One
4 April 2022
UK based tech company Apajove has renewed its lease in Penistone One for another five years in order to increase the company's face-to-face working.
The Microsoft Gold Partner, which specialises in system management, works with clients across the UK and beyond to deliver custom IT solutions for businesses.
Sara Spedding, Business Support Manager at Apajove, said: "After working from home during COVID we are excited to increase our face-to-face working.
"Our Penistone One office will continue to allow us to facilitate in-house working by acting as a central hub for our workforce. We are very happy to have renewed our lease for another five years."
At the height of lockdown, 60% of the UK's adult population were working from home, however figures from the Office of National Statistics have revealed that only 26% of Brits plan to continue to work from home permanently or occasionally.
Apajove has rented the space in Penistone One since 2017 and has decided to commit to an extended five lease as a result of the office's prime location for staff to work from.
Sara added: "Penistone is lovely, it has every kind of shop and business you could possibly want from a small town, including plenty of options when it comes to lunch.
"Penistone One is also right next to the Trans Pennine trail which is perfect for the cyclists here at Apajove who enjoy going for a ride out during their lunch break."
Penistone One tenants benefit from 16,580 sq ft of high-quality office space, high speed fibre optic broadband and excellent transport links.
Olly Jansen, Estates Surveyor at Dransfield Properties Limited, said: "The demand for office space in the Yorkshire area has increased over the last year with people going back to in-office work. We urge anyone interested in renting our available office space to get in touch."
Penistone One currently has available office space to rent.
For more information on office or retail space, please contact Olly Jansen at olly.jansen@dransfield.co.uk
For further information, contact:-
Public Relations Department, Dransfield Properties Ltd
Tel: 01226 360644
Email: pr@dransfield.co.uk