Renewable energy investment pays off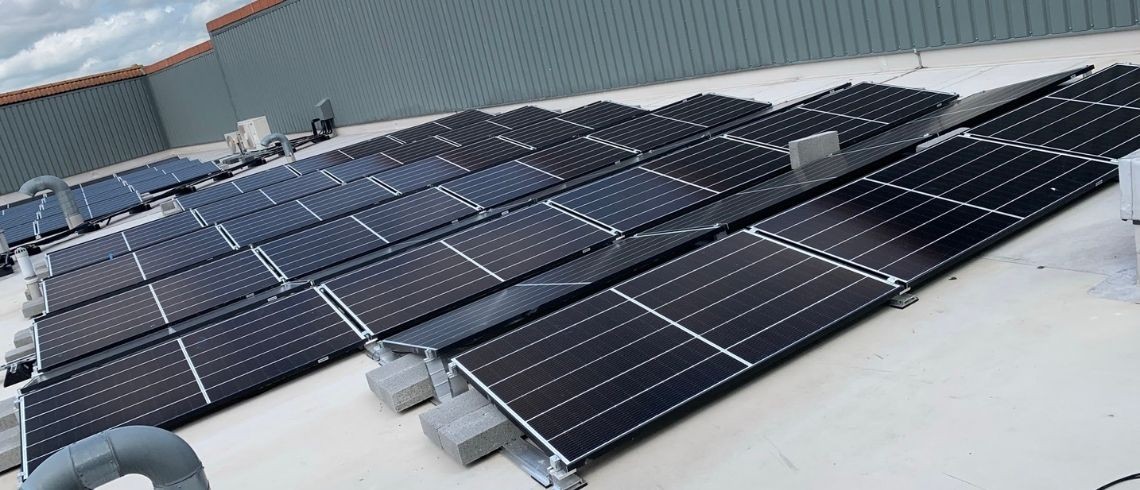 Renewable energy investment pays off
7 October 2021
Retail Property developers Dransfield Properties have reported the positive impact of investing in Solar PV which was installed at their head office at Fox Valley and the independent department store, Sandersons Sheffield, back in 2019.
<![if !supportLineBreakNewLine]>
<![endif]>
Since then, the schemes have collectively saved almost 100 tonnes of Carbon which is the equivalent environmental impact of planting over 2500 trees.
<![if !supportLineBreakNewLine]>
<![endif]>
Due to the success of their original investment Dransfield has since installed Solar PV on the roof of Sandersons Boutique in Morpeth which, since July 2021, has generated 8,045 kWh creating a total saving of £1045.85. Total savings across all three buildings now using Solar energy has reached £33,000.
<![if !supportLineBreakNewLine]>
<![endif]>
The instillation of Solar PV across the Dransfield portfolio shows not only the financial benefits of investing in renewable energy but also the positive, large-scale environmental impact schemes such as these can create.
<![if !supportLineBreakNewLine]>
<![endif]>
Mark Dransfield, Managing Director of Dransfield Properties said "Here at Dransfield Properties we think it is incredibly important to take care of the planet and solar energy gives our industry an avenue in which to do that.
"We're so proud of the 99.22 tons of Carbon we have currently saved and intend to further our investments into renewable energy in the future developments and retrospectively across our portfolio".
For further information, contact:-
Public Relations Department, Dransfield Properties Ltd
Tel: 01226 360644
Email: pr@dransfield.co.uk