Penistone One reveals Market Confidence as Occupancy Reaches 97%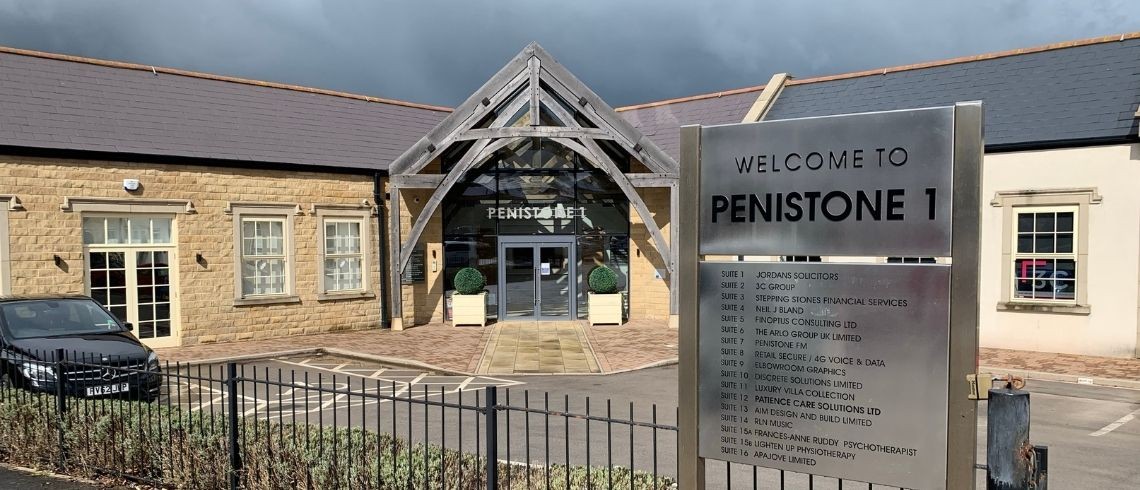 Penistone One reveals Market Confidence as Occupancy Reaches 97%
21 April 2022
South Yorkshire's regeneration site Penistone One is now at 97% occupancy within its retail and office units, having celebrated its 5th lease signing since January.
Business expansions and a renewed confidence post-Covid are driving demand within Penistone as the development's most recent tenants "Apajove" and "All is GOOD" have signed 5 and 7 year leases.
Olly Jansen, Estates Surveyor at Dransfield Properties Limited, said: "We are very proud to announce that we are now at a 97% occupancy rate at Penistone One.
"Despite the recent pandemic and increasing pressures on businesses, there is a real refreshing confidence and resilience here in South Yorkshire and our high quality office space is particularly in demand.
"We'd urge anyone interested in renting our last available spaces to get in touch as there have already been a number of enquiries."
One of the latest tenants to join Penistone One is All is Good, a refill shop, gift shop, deli, and art boutique owned by Karen Close and Leanne Gill.
When asked about their new retail space, Karen Close said: "We are delighted with our space at Penistone One as it allows us to provide the best service to our customers in a space that is perfect for our growing brand."
Located on the Trans Pennine Trail, Penistone One is in the heart of the countryside town of Penistone, Barnsley, which boasts a bustling town centre with a mix of independent and national businesses.
Penistone One tenants benefit from 16,580 sq. ft of high-quality office and retail space, with beautiful views and excellent transport links.
For more information on available office space in Penistone One, contact Olly Jansen on 07843 358335 or e-mail olly.jansen@dransfield.co.uk.
At the time of writing, Penistone One has unfurnished office space available.
Pic caption: Penistone One, Penistone, Barnsley.
<![endif]>
For further information, contact:-
Public Relations Department, Dransfield Properties Ltd
Tel: 01226 360644
Email: pr@dransfield.co.uk