Penistone One gets some TLC as new home care service moves in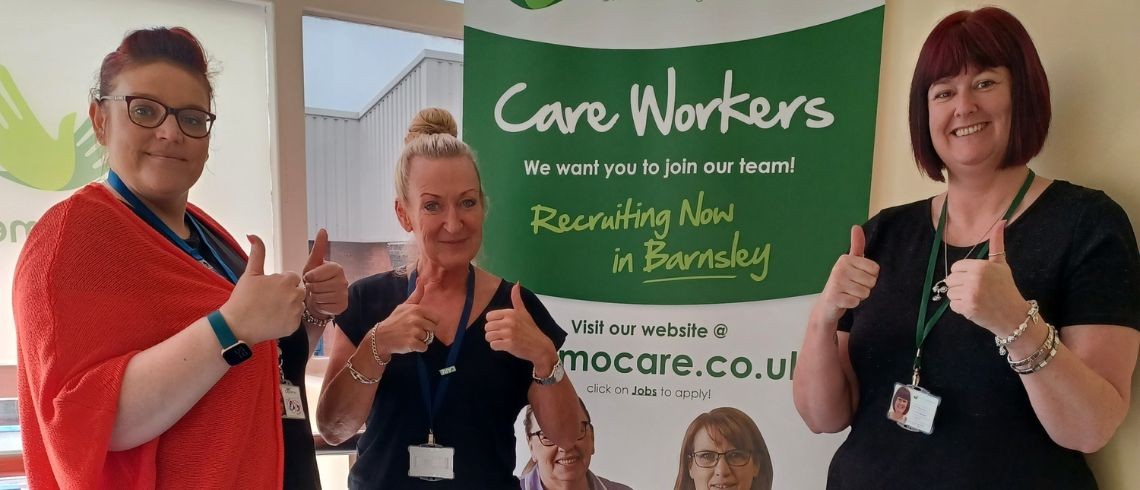 Penistone One gets some T.L.C as new home care service moves in.
27 June 2022
Penistone One welcomes a new tenant this week as home care experts TLC move into their new office space, bringing with them 30 new essential worker positions.
Established in 1996, TLC have been providing the Barnsley public with quality home care services for over 25 years.
Due to recent high demand in the area, they have made the move to expand their business into Penistone One, giving their essential workers a welcome West Barnsley base.
When asked about their move to Penistone, TLC's Chief Executive Richard Walker said: "We are extremely excited for our move into Penistone One. It's a great location surrounded by a vibrant community. We can't wait to be a part of it."
The company's expansion into Penistone One is also expected to create 30 new positions over the next 12 months, bringing a welcome boost to the local economy.
Richard Walker added: "Working for a care agency such as TLC is one of the most satisfying jobs you can do, and with our extensive training and support it's easy to start your career in social care."
TLC's new office will be located within Penistone One which can be found in the heart of Penistone's town centre and is owned by Dransfield Properties Ltd.
Olly Jansen, Estates Surveyor at Dransfield Properties, said "We are delighted to welcome our newest tenant TLC. They do amazing work within the Barnsley Community, and we are happy to help them bring their expertise to Penistone town centre."
Penistone One tenants benefit from 16,580 sq. ft of high-quality office and retail space, with beautiful views and excellent transport links.
At the time of writing Penistone One is fully let however if you are interested in renting office space in the Penistone area you are urged to get in touch via calling 01226 360644 or email olly.jansen@dransfield.co.uk.
Ends
For more information and media enquiries for Penistone One please contact Olly Jansen on 07843 358335 or e-mail olly.jansen@dransfield.co.uk
Pic caption: (L-R) Sally Denton Operations Manager, Jane Lister Group Recruitment Manager, Tracy Hargreaves Registered Service Manager
Notes to Editors:
Penistone One is located in the stunning countryside town of Penistone, Barnsley.
For further information, contact:-
Public Relations Department, Dransfield Properties Ltd
Tel: 01226 360644
Email: pr@dransfield.co.uk