Penistone 1 welcomes beauty business to its lineup of independent stores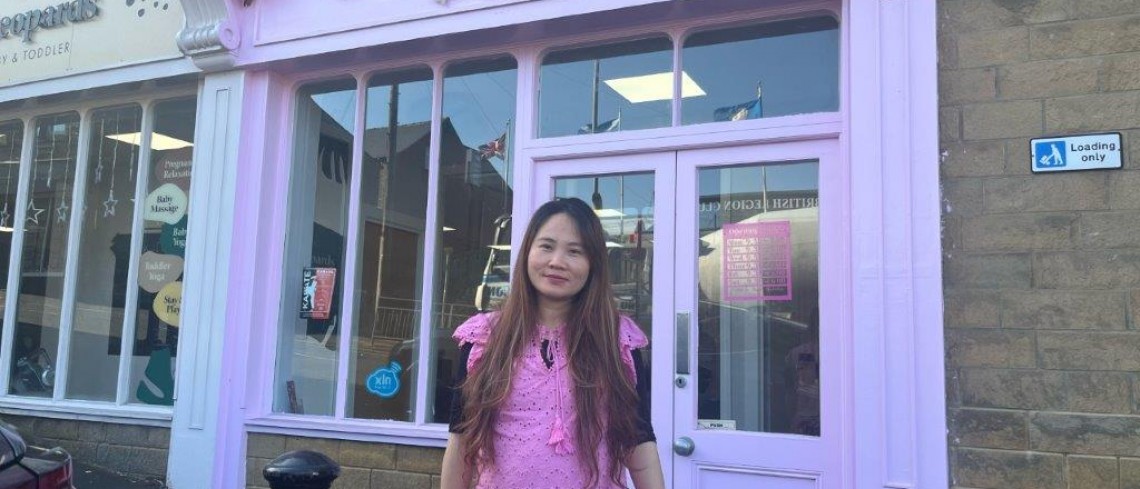 Penistone 1 welcomes beauty business to its lineup of independent stores
26 September 2023
Blossom Nails is the latest independent business to join the line up at Penisone 1.
The new nail and beauty salon offers a range of services and treatments run by Kim Phan, who has over eight years' experience in the nail industry.
An expert in the field, Kim trains her team herself ensuring the highest standards and latest techniques are upheld with a big emphasis on delivering good customer service.
Four new jobs have been created with the opening of Blossom Nails, which offers a variety of services such as acrylic extensions, shellac, gel nails and pedicures.
Kim said: "I am very excited to have opened my new nail salon here at Penistone. I am looking forward to meeting the local community and continue doing what I love."
Blossom Nails runs a walk-in and appointment service from 9:30am until 6:30pm Monday to Saturday, making it easy for customers to come, relax and enjoy the variety of services on offer.
For the first three weeks, the salon is treating customers to 50% off all services in celebration of the opening.
Before opening Blossom Nails, Kim launched the successful nail bar, Foxy Nails, based at Fox Valley Shopping Centre in Stocksbridge before selling the business four years ago.
Both Penistone 1 and Fox Valley are developed and managed by retail led regeneration specialists, Dransfield Properties Ltd, who are also based in Stocksbridge.
Olly Jansen, Estates Surveyor at Dransfield Properties, said: "It is great to see Kim expanding and opening yet another successful nail bar. We wish her the best of luck in her new venture."
Businesses at Penistone 1 benefit from 16,580 sq. ft of high-quality office and retail space, with beautiful views and excellent transport links.
At the time of writing Penistone 1 is fully let however if you are interested in renting office space in the Penistone area you are urged to get in touch via calling 01226 360644 or email olly.jansen@dransfield.co.uk.
ENDS
Pic Caption: Kim Phan
For further information, contact:
Public Relations Department, Dransfield Properties Ltd
Tel: 01226 360644
Email: pr@dransfield.co.uk