Lounges to open Martino Lounge at Sanderson Arcade in Morpeth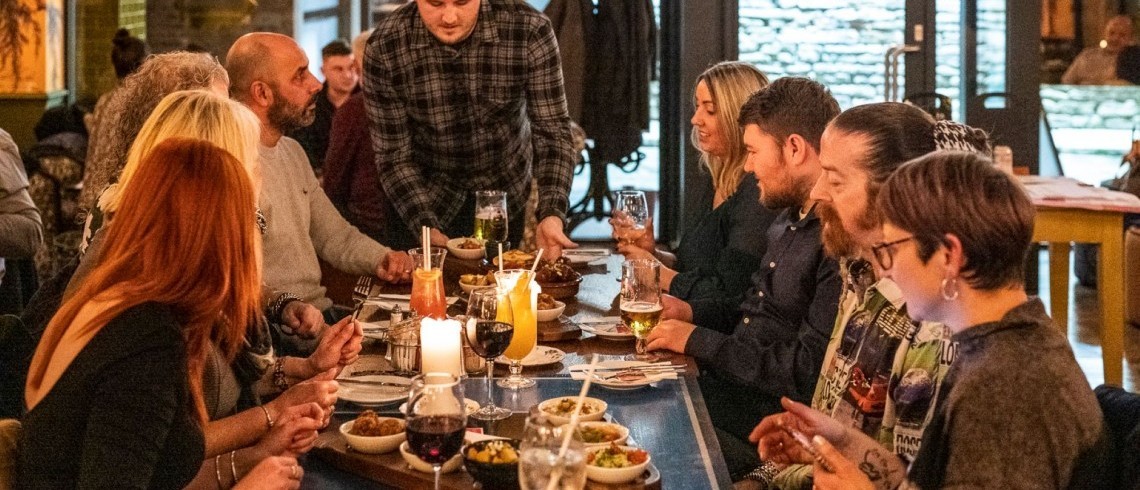 Lounges to open Martino Lounge at Sanderson Arcade in Morpeth
26 June 2023
A brand-new casual restaurant and bar at Morpeth's Sanderson Arcade shopping centre is set to open later this year.
The popular brand Lounges will be opening the new Martino Lounge in August, creating around 25 new jobs for the area.
The company is currently transforming the former Laura Ashley shop unit at Sanderson Arcade into a stunning, quirky and casual dining experience, bringing something completely different for visitors and shoppers.
A real home from home, Martino Lounge will cater for all tastes throughout the day with a varied and innovative all-day menu incorporating gluten-free and vegan options as well as an exciting cocktail and drinks menu. Particular attention will be paid to families with a selection of games, books, colouring pencils and pads on offer. A full kids menu, highchairs and baby-changing facilities are also available for Little Loungers with the venue also being dog friendly.
With community and neighbourhood at its heart, Martino Lounge will welcome locals looking for a welcoming and relaxed space for regular catch ups, meetings and events – everything from business networking, book or knitting clubs to parent and baby meets and life drawing classes.
Gemma Irwin, Community Manager at Loungers, says: "We're so looking forward to opening the doors of Martino Lounge in August. We hope our family friendly environment and top-notch food and drink offering will prove popular with local residents.
"We're passionate about integrating genuinely into the communities we serve so we're looking forward to meeting everyone and to playing our part at the heart of Morpeth's food and drink scene. Anyone looking for a space to host events or groups should pop in once we're open, we'd love to hear from them and see what we can do to help."
The new arrival will strengthen the leisure and hospitality offering at Sanderson Arcade - the centre is already home to Barluga, coffee shop Central Bean and the independent café Morpeth Larder.
Founded in 2002 the company has Lounges and Cosy Clubs across the UK. The name Martino, which is Italian for martin, has been chosen for the new Sanderson Arcade restaurant as a nod to Morpeth's town crest, which features eight gold martlets - a form of house martins.
Sanderson Arcade is owned and managed by Dransfield Properties, Managing Director James Shepherd said: "We are delighted to be welcoming Martino Lounge to Sanderson Arcade later this year. The cool and quirky concept that Lounges offer will bring something completely unique to the current offering."
To keep up to date with news and information at Sanderson Arcade visit www.sandersonarcade.co.uk. For more information about Lounges and for information about job opportunities please visit www.thelounges.co.uk.
ENDS
Picture shows: Barco Lounge in Selby
For further information, contact:
Public Relations Department, Dransfield Properties Ltd
Tel: 01226 360644
Email: pr@dransfield.co.uk