Local charity signs new lease at Marshall's yard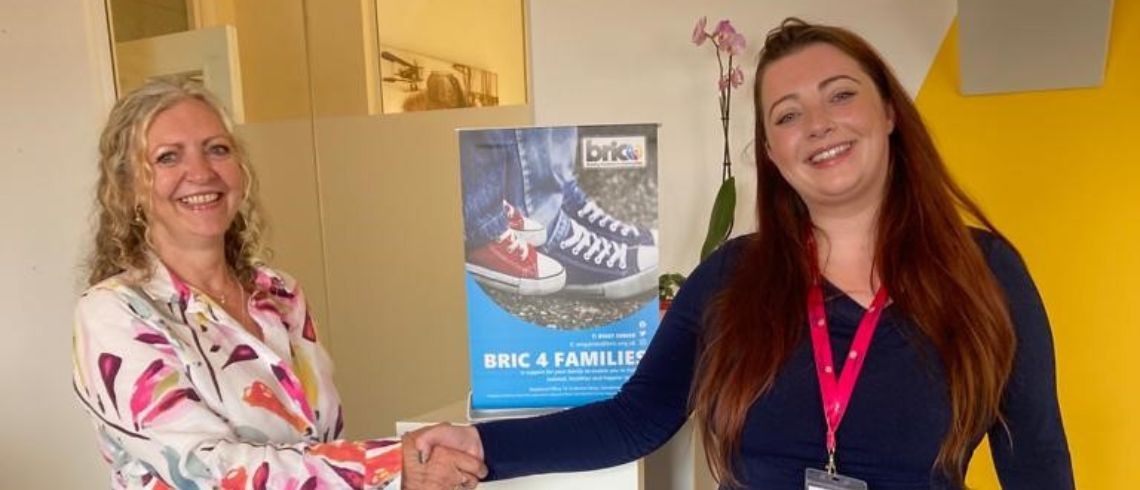 Local charity signs new lease at Marshall's yard
27 June 2022
Lincolnshire based charity, Building Resilience in Communities (BRIC), recently signed their new lease at Marshall's Yard Gainsborough, giving them the expansion they need to help more vulnerable parents and children.
Rohit Asodia, Business Development Manager, said: "We're really excited to be expanding our office space into Marshall's Yard. The location is the perfect place for the charity with its modern facilities and transport links.
"The move will allow us to provide more services to vulnerable families and training to our volunteers during this difficult time. As the rising cost of living continues, more and more families are needing our services, so our expansion into Marshall's Yard is a welcome development."
With over 35 years' experience, BRIC works with children and their families to build their resilience, health, and happiness. They offer targeted support through their home-visiting service and Family Support Mentors, to help families who are struggling to cope.
The move to Marshall's Yard will give them the ability to have a wider access to funding as well as the space they need to train new volunteers.
When asked about what impact BRIC has on families, Rohit added: "Families may find it hard to cope with day to day life for all sorts of reasons. Our services offer non-judgemental, practical, and emotional support from our DBS checked family support mentors.
"They work with each individual family, to help them give their children the best start in life."
BRIC have now moved into their new office in Brittania House, Marshall's Yard, which offers high speed Wi-Fi, meeting facilities and parking in the centre of the bustling town of Gainsborough.
Olly Jansen, Estates Surveyor at Dransfield Properties, said: "We're happy to announce that BRIC have joined our office line-up here at Marshall's Yard.
"They do amazing work within our local community, and we hope their new space will allow them to continue this." To find out about BRIC's support or volunteering opportunities, visit www.bric.org.uk or call 01507 308030.
At the time of writing, Marshall's Yard has furnished and unfurnished office space to let. For more information contact Olly Jansen at olly.jansen@dransfield.co.uk or call 01226 360644.
Ends
For any media enquiries, please contact Charlotte Toplass on 01427 810706 or e-mail charlotte.toplass@marshallsyard.co.uk
Pic Caption – (L-R) Chair of Trustee at BRIC Debbie Hall with Marshall's Yard Centre Manager Jodie Pacey.
For further information, contact:-
Public Relations Department, Dransfield Properties Ltd
Tel: 01226 360644
Email: pr@dransfield.co.uk