JoJo Maman Bébé renews lease at Morpeth shopping centre.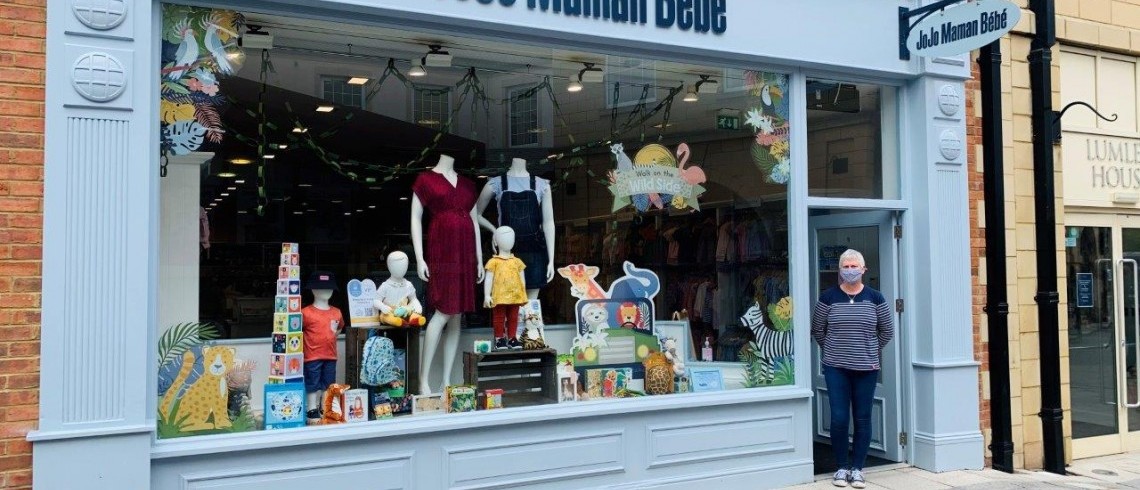 JoJo Maman Bébé renews lease at Morpeth shopping centre.
19 May 2021
The leading independent mother and babywear company JoJo Maman Bébé has further committed to the north east shopping destination Sanderson Arcade - by renewing the company's lease at the centre.
JoJo Maman Bébé has been a key part of the award-winning shopping centre since opening in 2011. The store was part of the Arcade's second phase which delivered further retail space in the piazza area, also including the popular Barluga bar and restaurant.
The company's lease for the Sanderson Arcade store has now been renewed for a further five years.
JoJo is part of a retail line up which includes Marks and Spencer, Mint Velvet and the independent department store Sandersons which opened in October 2021.
Sanderson Arcade is owned and managed by Yorkshire property specialists Dransfield Properties and houses one of three JoJo stores in the company's portfolio alongside Fox Valley in Sheffield and Five Valleys in Stroud.
Estates Director at Dransfield Properties James Shepherd said: "We are delighted that JoJo Maman Bébé have further committed to Sanderson Arcade, they are a great independent retailer which we are extremely proud to work with.
"We know how popular the Morpeth store is and it is fantastic to see the centre returning to normality this month."
Louise Jones from JoJo Maman Bébé said: "We are absolutely delighted to be continuing our relationship with both
Sanderson Arcade and Dransfield Properties, and are keen to show our commitment to bricks and mortar retail stores, and the important role they have within local communities."
For more information about JoJo Maman Bébé visit www.jojomamanbebe.co.uk and to keep up to date with news and events at Sanderson Arcade visit www.sandersonarcade.co.uk
For further information, contact:-
Public Relations Department, Dransfield Properties Ltd
Tel: 01226 360644
Email: pr@dransfield.co.uk