Danish design comes to Gainsborough with the opening of JYSK at Marshalls Yard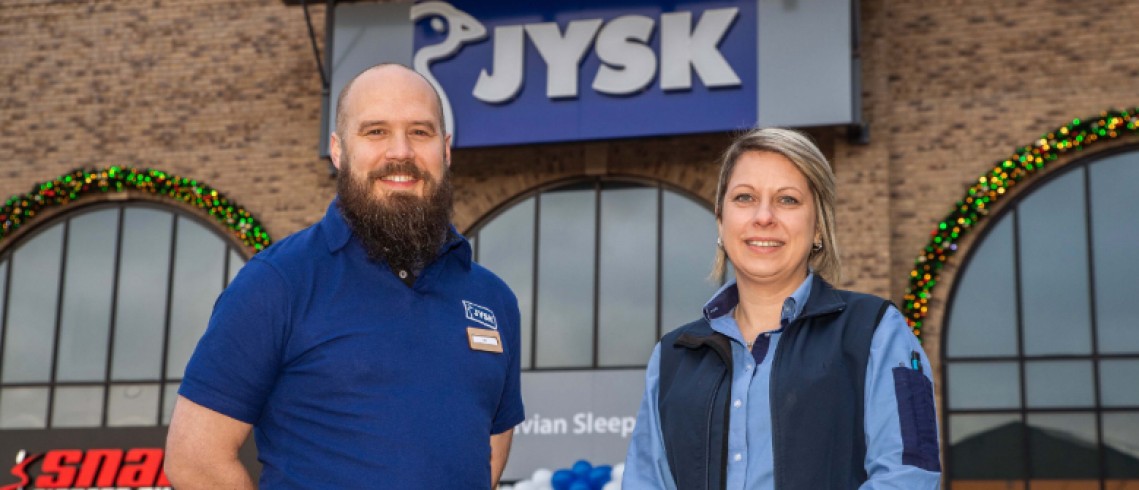 Danish design comes to Gainsborough with the opening of JYSK at Marshalls Yard
13 December 2021
Danish homewares and furniture retailer has opened at Marshall's Yard, Gainsborough, committing to a 10-year lease and creating 12 new jobs for the town.
The store, the company's 25th in the UK, reported a successful first weekend following its opening on Thursday 9th December 2021.
Victoria Wall from the Marshalls Yard Centre Management Team said: "We couldn't be more excited to have JYSK opening here at Marshalls Yard. JYSK's beautifully designed furniture, homewares and accessories are exactly what our customers are looking for. With generous discounts and a great competition, we are expecting a very successful opening. We're also thrilled that the new store has resulted in 12 new jobs here in Gainsborough."
JYSK (pronounced YOOSK) is an international chain of stores with Scandinavian roots that sells everything for the home. JYSK is well known for high quality, on-trend products for the home, from the bedroom to the garden.
JYSK District Manager for the new store, Luke Naughton said: "It's fantastic to be ending what has been a very successful and prosperous twelve months for JYSK with our landmark 25th UK store, and I am enormously proud to be bringing the brand to Gainsborough. Gainsborough is a really up-and-coming market town at the cusp of exciting new investment and regeneration plans so we see great potential for the new store."
For further information, contact:-
Public Relations Department, Dransfield Properties Ltd
Tel: 01226 360644
Email: pr@dransfield.co.uk