Bridal Reloved is now Open at Sanderson Arcade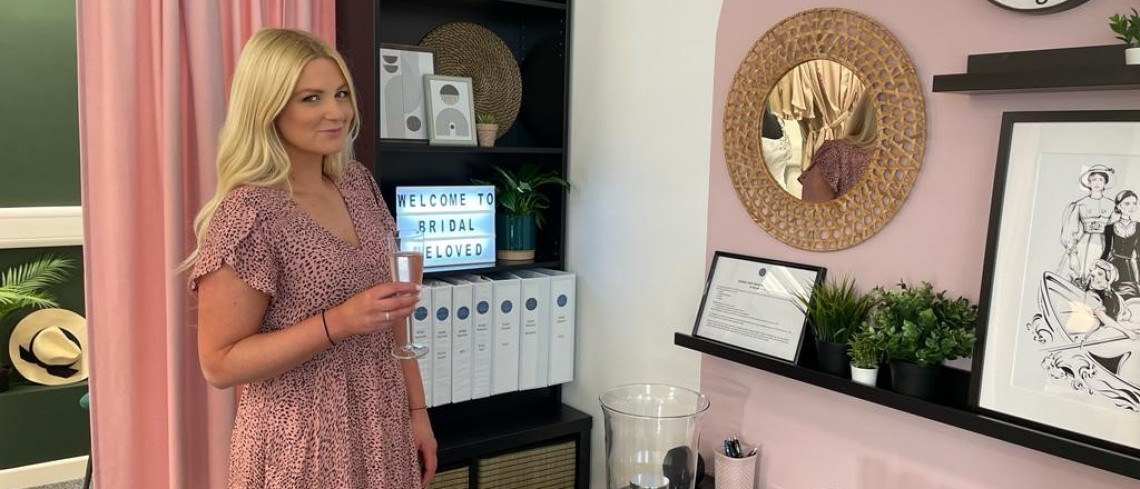 Bridal Reloved is now Open at Sanderson Arcade
2 May 2022
Bridal Reloved is now open at Sanderson Arcade, the pre-owned wedding dress retailer opened up its diary for brides across Morpeth on Saturday 30th April.
The store based in Sanderson Arcade's Davison House, will allow nearlyweds to book an appointment and browse several sample and designer pre-loved gowns to find their dream dress.
Appointments for the store's two-hour private consultations have already begun filling up and business owner Elle Richardson is looking forward to getting started.
She said: "I can't wait to welcome brides from all across Morpeth and beyond into our beautiful boutique to choose their dream dress.
"Here at Bridal Reloved, we specialise in selling sample and pre-owned high end designer wedding dresses which are not only stunning pieces, but also provide a much more environmentally-conscious option for brides.
"Our new location at Sanderson Arcade is the perfect space and due to being based in Davison House, we've even incorporated a number of special touches within our boutique that give a nod to one of the most inspirational Northern women, Emily Wilding Davison.
"Make sure to get in touch and book in your free two-hour consultation"
With over 280,000 weddings taking place in the UK every year, wedding dresses are one of the most unsustainable items sold in the fashion industry.
Lottie Thompson, Centre Manager at Sanderson Arcade, said: "Most recently, we've been celebrating Earth Day and Sustainability week here at Sanderson Arcade, looking at all of the fantastic companies we have on site and how they're making key strides forward in encouraging sustainable practices.
"What better way to end the week, than by welcoming Bridal Reloved Morpeth and celebrating the opening of their fantastic boutique. We're confident there are going to be a lot of happy brides visiting the centre in the coming months!"
To book in an appointment with Bridal Reloved Morpeth, you can telephone the boutique on 07487548438 or email morpeth@bridalreloved.co.uk

To learn more about Sanderson Arcade, visit the centres website: www.sandersonarcade.co.uk


Photo Caption: Elle Richardson Owner of Bridal Reloved Morpeth.
For further information, contact:-
Public Relations Department, Dransfield Properties Ltd
Tel: 01226 360644
Email: pr@dransfield.co.uk