Award winning property firm to take over Stroud's Merrywalks Centre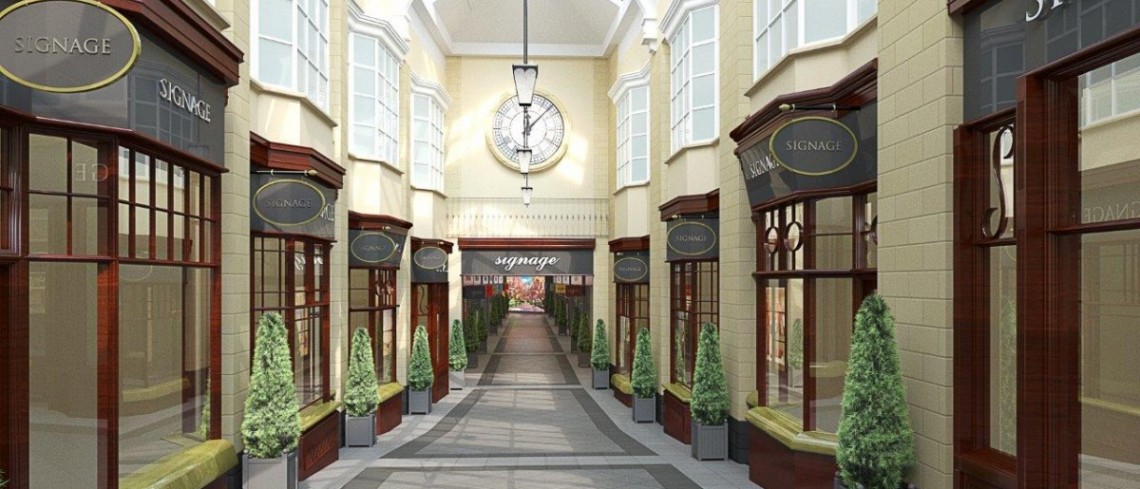 Award winning property firm to take over Stroud's Merrywalks Centre
29 May 2018
The award winning Yorkshire property firm Dransfield Properties Ltd. is to take ownership of The Merrywalks shopping centre in Stroud with ambitious plans to bring new life to the centre.
Based in Sheffield, South Yorkshire, Dransfield Properties has turned around the fortunes of town centres and retail developments in market towns across the UK, including award winning developments in Morpeth in Northumberland and Gainsborough in Lincolnshire.
Last year the company won the RICS Pro Yorkshire Award for its Fox Valley development in north Sheffield which was opened in 2016 by Joanna Lumley OBE.
Now the company is working on plans to make major improvements to the Merrywalks Centre and attract a host of new businesses to the town. Contracts have been exchanged with the former owners and completion will take place at the end of June.
Public consultation will get underway this week with the first phase of works focussed on much needed improvements to the centre's multi story car park.
Tenants and local stakeholders will all be consulted and the first phase of work is planned for July.
Dransfield Properties is working in partnership with GFirst LEP and Stroud District Council and aims to bring forward a sensitively designed scheme which will fit into the town's historic fabric.
As well as major improvements the new plans will bring forward a redevelopment of the gallery area making it more customer friendly and creating better links. The company has looked carefully at the connectivity between the bus station and the town centre and the first two phases of work are focussed on addressing this problem.
A new Edwardian style entrance will also be created from King Street and other changes include new high quality office and residential accommodation as well as new and refurbished retail, restaurant and coffee shop units and improvements to the gym and bowling alley.
Dr Diane Savory OBE - Chair GFirst LEP said: "Merrywalks shopping centre is right at the heart of the beautiful market town, Stroud. This investment will massively improve the shopping experience for local residents, creating a well-linked and attractive centre and bring an exciting new retail offer to the town."
Managing Director of Dransfield Properties, Mark Dransfield, said: "Stroud is a beautiful market town and we are looking forward to working with local stakeholders to bring forward a striking scheme which will sit comfortably with the historic architecture.
"Merrywalks has suffered from a lack of investment in recent years and there is a real opportunity for us to reverse the centre's fortunes.
"Our professional team has extensive experience of place making in market towns and of working with English Heritage and we'll be using that expertise to deliver a successful and sustainable scheme in Stroud."
An open public consultation will be held on Friday June 1st at Merrywalks in a unit at the King Street entrance from 12pm-6pm. Members of the public will have the opportunity to view the proposals and meet the development team.
To find out more about Dransfield Properties visit www.dransfield.co.uk

For further information, contact:-
Public Relations Department, Dransfield Properties Ltd
Tel: 01226 360644
Email: pr@dransfield.co.uk