Another grilling for Marshall's Yard Director!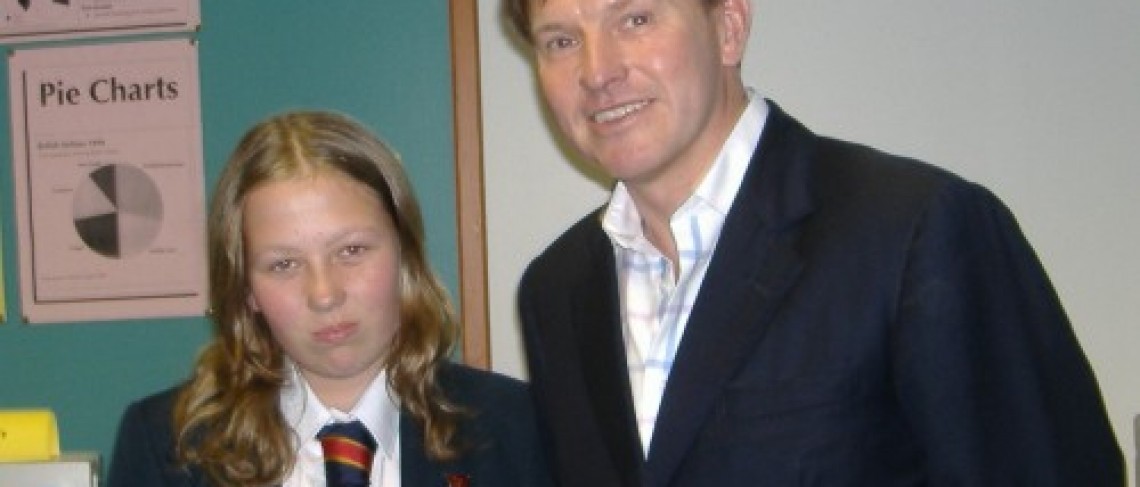 Another grilling for Marshall's Yard Director!
6 July 2007
Director of Marshall's Yard Mark Dransfield faced a grilling from students at Gainsborough's Queen Elizabeth High School today as part of their annual newspaper project.
For the second year in a row, he volunteered to be quizzed by a group of 14 year olds who asked Mark some probing questions about the background behind the Marshall's Yard development and what the future holds for the centre.
After the interviews, the pupils have just one day to agree the content of their publication, write up their interviews, compose the headlines and format the layout of the paper.
Mark Dransfield said: "The pupils asked some very interesting questions about Marshall's Yard and it is clear that they had undertaken detailed research prior to the interview. Maybe the day's experience will encourage some of the pupils to take up a career in journalism, and then they can really put Gainsborough on the map!"
Ivan Lewis added: "It has been a long journey to get us here. It has taken many many years, with lots of obstacles and barriers, but I'm absolutely thrilled that we have overcome them and today we really do start work on the development of a new Morrisons, which will be at the heat of a regenerated Whitefield."It's great for the local comminity, it's great for the local economy. We've all waited a really long time, but thanks to the efforts of Mark Dransfield, who has done an excellent job, the commitment of Morrisons to stick with it, the support of the local council and the work that I've tried to do to make it happen, we've finally made it."
For further information, contact:-
Public Relations Department, Dransfield Properties Ltd
Tel: 01226 360644
Email: pr@dransfield.co.uk