Apprentice star Adam backs Morpeth's market initiative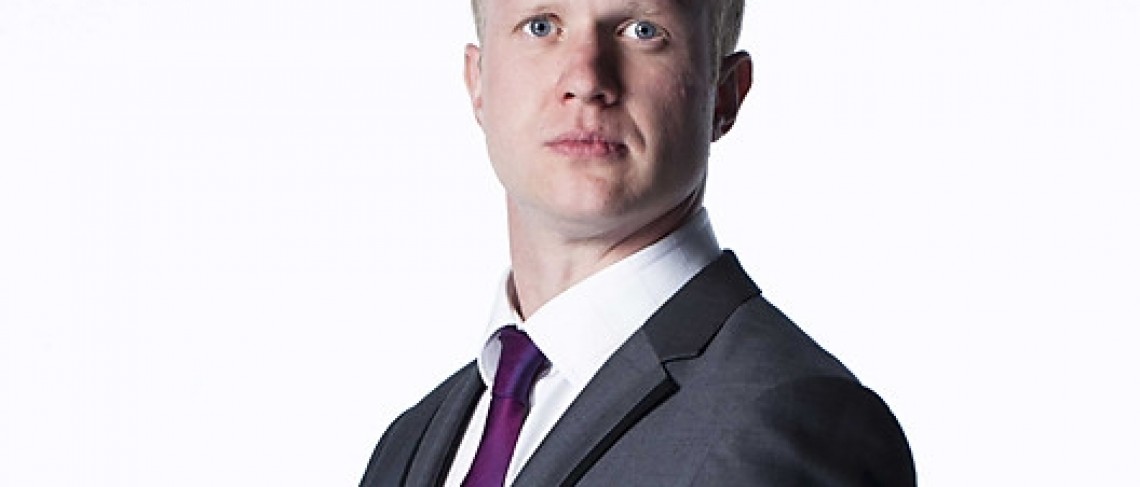 Apprentice star Adam backs Morpeth's market initiative
Sep 2013

Market trader and star of the TV show The Apprentice, Adam Corbally, is throwing his support behind Morpeth's brand new market which is due to be launched next month.
Adam works with the National Association of British Market Authorities, regularly writes for the Market Traders News and still runs his own market stall selling fruit and vegetables in his home town of Glossop.
He's also backing Morpeth's new look market which is due to be launched alongside a local food and drink festival on Saturday October 5th from 9am to 3pm.
The team at Sanderson Arcade, Morpeth's award winning shopping centre, are working with Morpeth Town Team, Northumberland County Council and Morpeth Town Council on the exciting new project with the aim of putting the weekly Wednesday Market and monthly Farmers' Market on the map.
New stalls and branding as well as anchor points and a local marketing campaign have been introduced as part of the unique public-private partnership initiative.
The new look market will be unveiled on Saturday October 5th by Adam along with Morpeth's Mayor Cllr Joan Tebbutt and other stakeholders who have worked on the project.
Adam is a motivational speaker; writer and business mentor who still finds time to run his own market stall two days a week. He took part in The Apprentice in 2012.
He said: "Without markets I would never have been able to start up in businesses – it's a great launch pad. It's fantastic for me to be supporting an initiative like this which brings the public and private sectors together to invest in town centres and great to see everyone pulling together for their town.
"Investing in our markets is the only way to make sure we have good quality and regular traders with a wide range of goods. Retail is all about the experience and creating a little bit of theatre and what could be better than a great local market like the one here in Morpeth."
The partnership initiative involving local councils, stakeholders and the team at Sanderson Arcade was announced in July and the market team has put together a great itinerary of events for the launch day including cooking demonstrations as well as competitions and a local food festival.
Centre Manager at Sanderson Arcade Medi Parry said the market is already fully booked for the launch day and there are just a few spaces left for the food festival.
She added: "Everyone is really working together to make this a great celebration of our new market and also of all the great produce we have here in this part of Northumberland, we've got some fantastic traders lined up and some great entertainment.
"Our local chefs are also joining in with cooking demonstrations using some of the local produce available on the market. Everyone involved with the event is really looking forward to meeting Adam and hearing his insight into what makes a great local market."
David Lodge, Chairman of the Morpeth Town Team said: "We really are on the countdown now to the new market and we've had a great response from everyone in the town over the last few weeks.
"This is a really unique project and we're confident it will help to put Morpeth on the map and bring more people into the town. We can't wait to see the smart new stalls on the market place on October 5th."
As well as new stalls other improvements to Morpeth Market include additional power supplies, ground anchors, new tables and an active campaign to attract a great range of traders and more shoppers to the markets.
Pictures show Adam Corbally from The Apprentice. Medi Parry and the Markets Manager Neil Brown at the Marketplace in Morpeth.
For more information or to arrange interviews contact Amanda Holmes on 01226 360644 or 07747 621902
PHOTOCALLPHOTOCALLPHOTOCALLPHOTOCALLPHOTOCALLPHOTOCALLPHOTOCALLPHOTOCALL
Date: Saturday October 5th 2013
Time: 09:45am for 10:00am
Event: Official launch of the new Morpeth Market during the Saturday Farmers' Market
PHOTOCALLPHOTOCALLPHOTOCALLPHOTOCALLPHOTOCALLPHOTOCALLPHOTOCALLPHOTOCALL
For further information, contact:-
Public Relations Department, Dransfield Properties Ltd
Tel: 01226 360644
Email: pr@dransfield.co.uk