North Sheffield shopping centre unveils InstaVolt electric vehicle chargers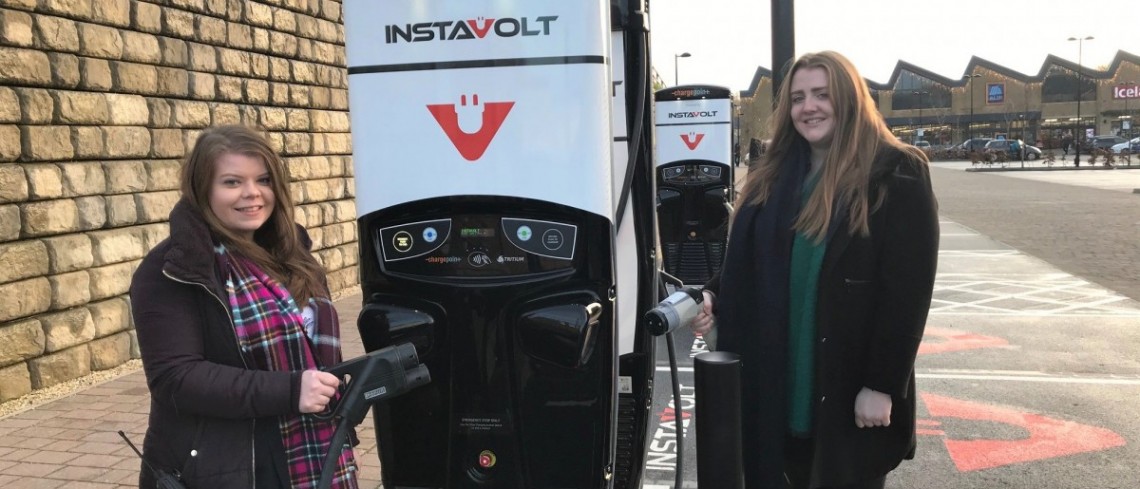 North Sheffield shopping centre unveils InstaVolt electric vehicle chargers
Dec 2019
Fox Valley Retail Park in Sheffield has become the latest location in the UK to benefit from InstaVolt's rapid electric vehicle chargers, with six new rapid chargers available for visitors to the site.
The charging stations went live this week and can be found in the Fox Valley car park close to Dominoes at the award winning north Sheffield shopping centre.
Unlike many other charging stations, the InstaVolt chargers at Fox Valley are available for EV drivers to use on a pay-as-you-go basis with no subscription, card or membership needed. Drivers simply tap their contactless credit or debit card to pay. They can even use their smart watch or phone to pay if it's set up for contactless payments.
A spokesman for Instavolt said: "The number of electric cars on the road is increasing year-on-year and that's only going to rise further so we're already future-proofing our offering. Having six chargers in one location means that even if several are in use, drivers can still access the swift and easy service InstaVolt has to offer."
InstaVolt install chargers in multiples of two to ensure drivers can enjoy the best charging experience and avoid unnecessary queues whilst waiting to charge. This forward-thinking approach to providing charging infrastructure has proved popular with drivers and landlords alike.
Fox Valley is one of several retail parks owned by Dransfield Properties to pave the way for InstaVolt chargers.
Medi Parry-Williams, the company's Operations Director, said: "We're thrilled to be at the forefront of this exciting new chapter for InstaVolt and cater even better for electric car drivers visiting our sites. Electric vehicles are an increasing sight at our retail parks and, as with all customers, we strive to deliver those services our visitors require."
To find out more about InstaVolt and find your nearest rapid charger visit www.instavolt.co.uk
Picture shows Kayleigh Marron and Claire Reynolds from the Fox Valley management team with the new Instavolt chargers.
For further information, contact:-
Public Relations Department, Dransfield Properties Ltd
Tel: 01226 360644
Email: pr@dransfield.co.uk