Stroud Youngsters urged to delve into the history books for a new name for Merrywalks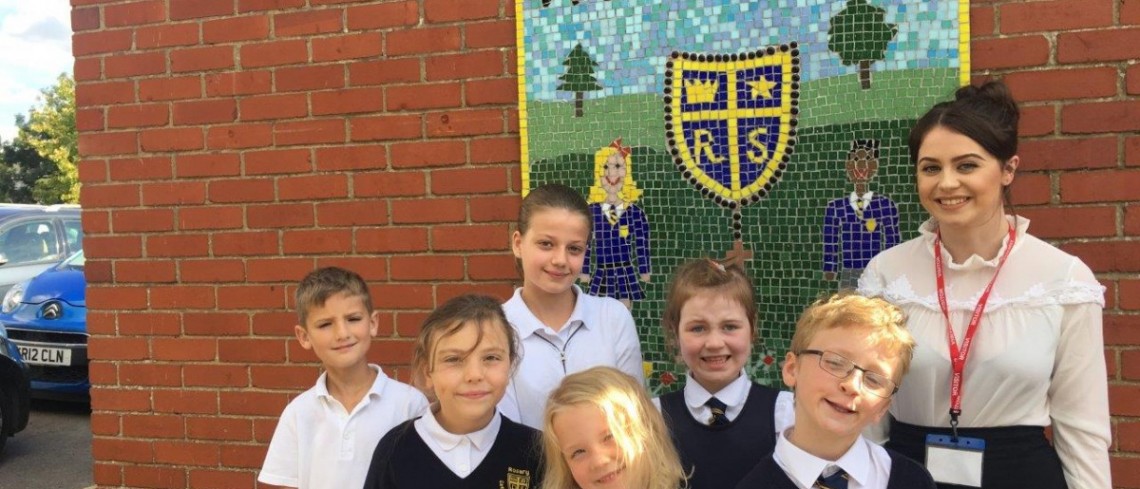 Stroud Youngsters urged to delve into the history books for a new name for Merrywalks
Sep 2018
Youngsters from primary schools close to the Merrywalks Centre in Stroud have been challenged to come up with a new name for the shopping centre, as part of a major redevelopment which is currently underway.
Yorkshire based retail specialists Dransfield Properties purchased Merrywalks earlier this year and the team has already got started on the £12 million plans to transform the run down centre; with a vision to create an attractive new retail destination which will bring a host of new businesses to the town.
The comprehensive redevelopment started in July with a programme of internal works to the car park.
The next phase will see the transformation of the King Street elevation, creating a stunning new look for the Merrywalks entrance and new town centre living.
Communications Director at Dransfield Properties, Amanda Holmes said: ďWe are looking for a name which will provide a clear identity and reflect the history of the area.
ďOur company is new to Stroud so itís really important to us that we engage with the local community which is why we wanted to get the local schools involved with our search for a new name.
ďWeíre hoping the pupils will chat to their parents and teachers and look at the history of the site to come up with some great suggestions.Ē
The competition closure date is October 12th when a panel of judges will decide on the chosen name for the development which will be announced later in the autumn.
A prize will be awarded to the winning entrant who will also be involved in the renaming ceremony - the new name will he displayed in a striking new entrance feature which is planned for the centre.
Schools contacted about the competition include The Rosary Catholic Primary, Uplands Community Primary and Stroud Valley Community Primary School. If any other local schools would like to get involved with the project contact Emily Hughes on 01226 360644 or Emily.hughes@dransfield.co.uk
The redevelopment of the Merrywalks Centre is supported by a £1 million loan and a £3 million grant from GFirst LEP working in partnership with Dransfield Properties.
Photograph shows Emily Hughes, PR Executive from Dransfield Properties with representatives of the School Council at Rosary Catholic Primary
For further information, contact:-
Public Relations Department, Dransfield Properties Ltd
Tel: 01226 360644
Email: pr@dransfield.co.uk