Family fun plans are hatching in Market Cross this Easter time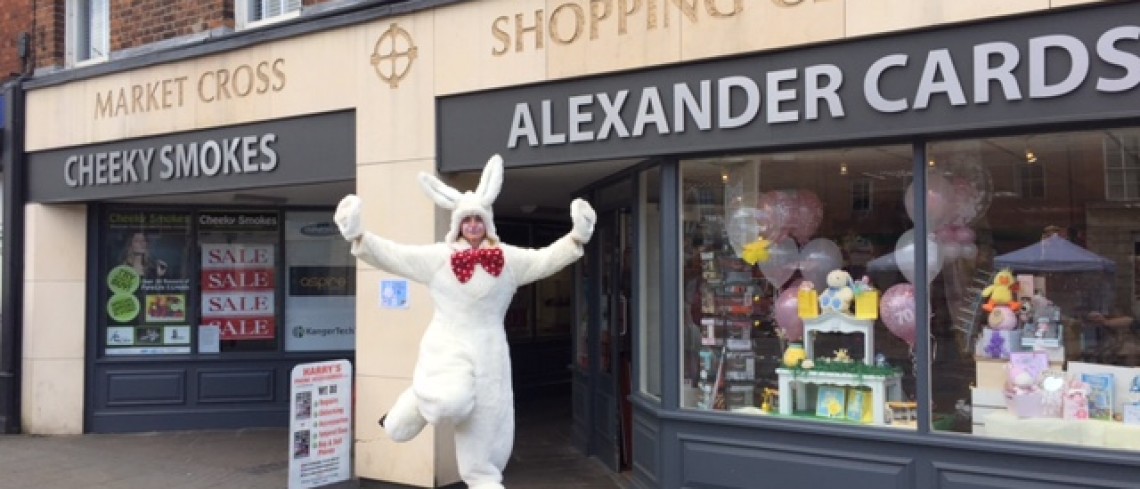 Family fun plans are hatching in Market Cross this Easter time
Mar 2018
The team at Market Cross shopping centre in Selby will be hosting their annual Easter Eggstravaganza on Saturday 31st March.
Entertainment and activities are planned throughout the day with the event starting at 11am with plenty of fun for youngsters to get involved in including an Easter Egg Hunt hosted by the shops around Selby and a free Easter Egg Design Competition.
Children can either bring their own egg design from home or create one in the special craft area – judging will take place at 1:45pm.
There will also be free face painting between 11:30 am- 1:30pm and special visits from Alice and Wonderland and the White Rabbit.
Alison Shipperbottom from the Market Cross Management Team said "This event kicks off a packed spring and summer programme of events held at Market Cross with a foodie day on the 12th May which will include live cookery demonstrations and a visit from Poppy Troll on the 18th August.
"This complements the packed events programme delivered throughout the town by Selby Town Council which will include the popular Selby Fun Day on Father's Day and Food Festival held in July.
The events programme for Market Cross kicked off last year with attractions and entertainment held for Halloween and Christmas and comes as part of a whole host of improvements made to the centre including centre music, improved signage and shop front improvements.
For further information, contact:-
Public Relations Department, Dransfield Properties Ltd
Tel: 01226 360644
Email: pr@dransfield.co.uk