New Cooplands Bakery opens in Selby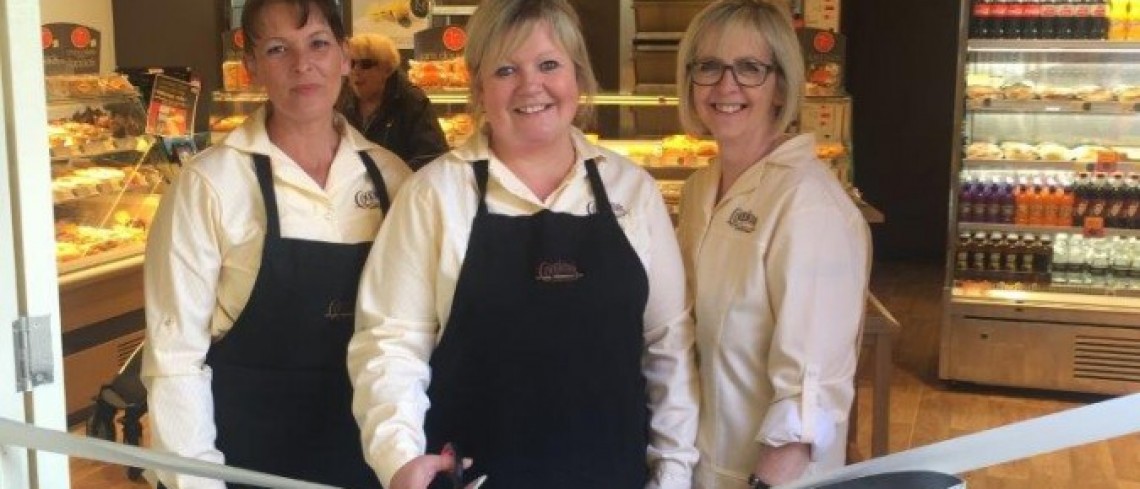 New Cooplands Bakery opens in Selby
May 2017
Cooplands, the Scarborough-based bakery chain, has opened a brand new store in Selby's Market Cross Shopping Centre.
Cooplands Bakery, which have 138 shops and 11 cafés nationwide, have made their first foray into Selby, bringing six new jobs to the local area. The new store can be found next door to Savers and Bright House at the busy shopping centre.
The shop will sell favourites such as 4 sausage rolls for £1 and other pastries which are baked throughout the day on the premises. Made-to-order sandwiches, fresh bread and delicious cream cakes will also be available.
Paul Coopland, Managing Director at Cooplands, said: "We are delighted to be able to invest in Selby and we look forward to hearing what our new and existing customers think to our new shop".
The family-run bakers should not be confused with the Cooplands of Doncaster chain that recently closed in the area. Coopland & Son (Scarborough) Ltd. trades across Yorkshire, Lincolnshire and the North East and is a completely separate company.
Market Cross is owned and managed by Dransfield Properties Ltd – the new Cooplands store covers 1,250 sq. ft.
Alison Hall, from the Market Cross management team, said: "We are delighted to welcome Cooplands to Market Cross and wish the Selby team all the very best their new store."

For further information, please contact:
Jade Normington, Business & Marketing Assistant, Cooplands
Tel: 01723 585222
Notes to editors

1. Cooplands was founded in 1885 as a pork butcher/baker in Market St, Scarborough, by the present Managing Director's Great Grandfather.
2. Cooplands operates from 3 bakeries, supplying to 137 shops and 11 cafes, all located in the Durham, Yorkshire and Lincolnshire areas.
For further information, contact:-
Public Relations Department, Dransfield Properties Ltd
Tel: 01226 360644
Email: pr@dransfield.co.uk