Five Valleys Shopping Centre, Stroud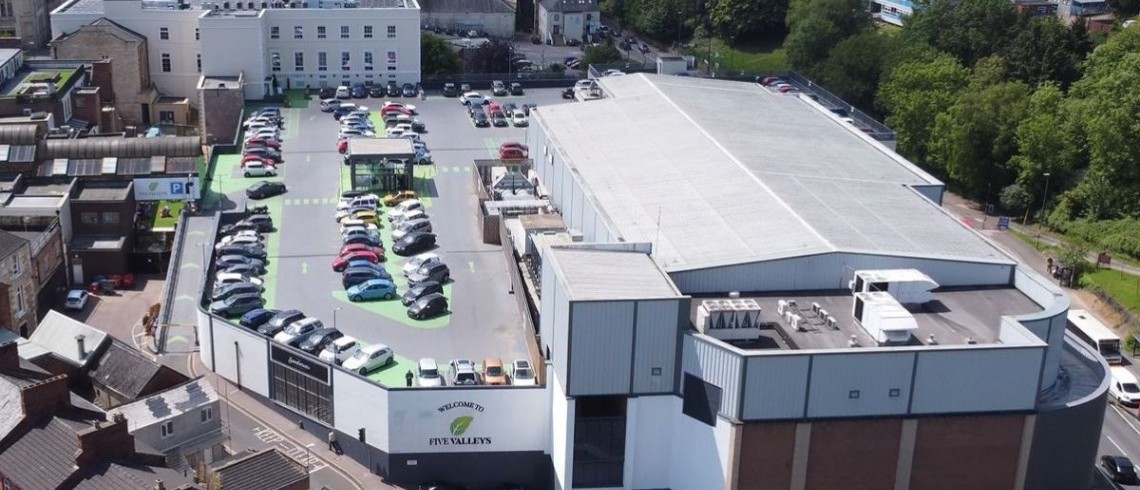 Five Valleys Shopping Centre, Stroud
Dransfield Properties is working on plans to make major improvements to the Five Valleys Centre (formerly Merrywalks) in Stroud.
The first phase of works has now been completed and has focussed on much needed improvements to the centreís multi story car park. Work is also well underway on the major transformation of the King Street elevation at the centre.
Dransfield Properties is working in partnership with GFirst LEP and Stroud District Council and aims to bring forward a sensitively designed scheme which will fit into the townís historic fabric.
As well as major improvements the new plans will bring forward a redevelopment of the gallery area making it more customer friendly and creating better links.
A new Edwardian style entrance is being created from King Street and other changes include new high quality office and residential accommodation as well as new and refurbished retail, restaurant and coffee shop units.