Five Valleys Shopping Centre, Stroud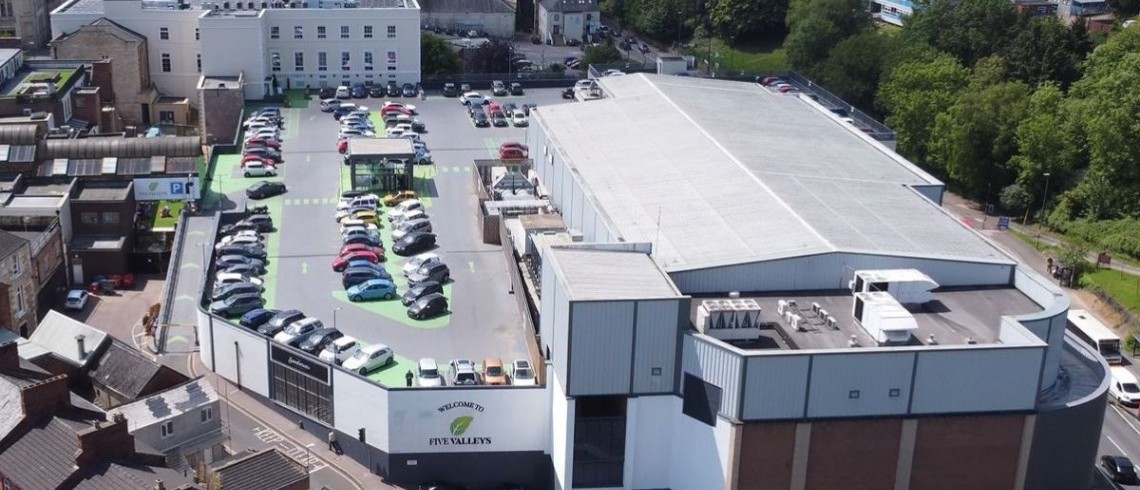 Five Valleys Shopping Centre, Stroud
Dransfield Properties is working on major improvements to the Five Valleys Centre (formerly Merrywalks) in Stroud.
The first phases of works have now been completed and has focussed on much needed improvements to the centreís multi story car park and the King Street elevation. A stunning living wall has also been installed as part of the development work.
Dransfield Properties is working in partnership with GFirst LEP and Stroud District Council to deliver this sensitively designed scheme which will fit into the townís historic fabric.
A new indoor Borough Market style indoor market is due to open in phases through summer and autumn 2020 and plans have been approved for a new £4.9m medical centre in the town.

Five luxury apartments are also being created in the previously under-used space above the retail units on King Street. An attractive new stairway and access courtyard area has been created to the side of Curio Lounge to access two of the spacious new apartments.