Two national stores officially open now in Marshall's Yard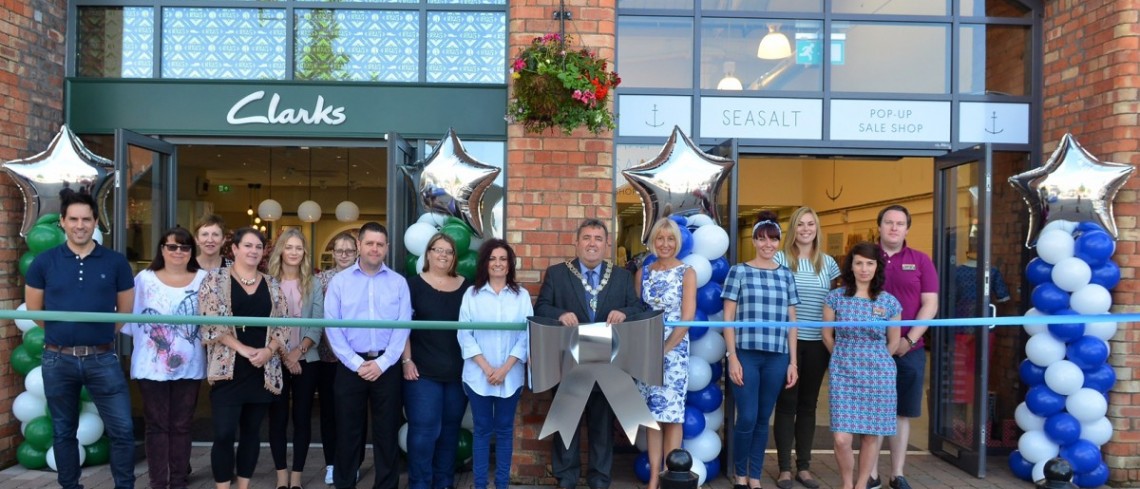 Two national stores officially open now in Marshall's Yard
26 June 2016
Two brand new high street names opened at Marshall's Yard on Friday [24th June] and have reported a fantastic first few days of trading.
The UKs largest shoe retailer, Clarks, opened next door to Lincolnshire's first ever Seasalt store – the home wares and women's fashion retailer from Cornwall has already proved to be a huge hit with visitors to Gainsborough over the weekend.
With the two new stores as well as the newly opened healthy food eatery, Root, 30 new jobs have been created at Marshall's Yard.
Marshall's Yard Centre Manager, Alison Hall, said: "Our two new retailers have been a really welcome addition to the current line-up here at Marshall's Yard and we are definitely seeing an increase in visitors to the centre.
"We are delighted to see these two fantastic new stores bringing something new to Marshall's Yard."
To celebrate the opening of Clarks, a shoe design competition was held and the winner was 11 year old Caitlin O'Neill who won shoes for all of her family and a sweetie hamper.
As well as the new stores opening, a classic and prestige car pageant was held on Sunday which was really popular with shoppers. This is just one of the many free events happening throughout the summer ensuring visitors have a great day out when visiting Marshall's Yard.
The next event to be held at Marshall's Yard is the Big Food Event on Saturday 9th July. As well as live cookery demonstrations from local chefs, our Farmers' and Craft Market will be on and the Wimbledon Finals will be showing on the centre's big TV. There will be a prosecco and strawberries bar as well as a free vintage bus for residents in Bawtry, Everton, Gringley-on-the-Hill and Beckingham.
To book your place on the bus please contact Charlotte Toplass on 01427 810706.
Pictured: Clarks Competition winner Caitlin(11), with dad Adrian, sister Maisie(10) and brother Bradley O'Neill(6) and Clarks store manager, Lee Robinson.
Pictured: Clarks and Seasalt Store Staff officially opening their stores on Friday 24th June.
For further information, contact:-
Public Relations Department, Dransfield Properties Ltd
Tel: 01226 360644
Email: pr@dransfield.co.uk