Edward Leigh MP officially launches start of key Lincolnshire redevelopment plan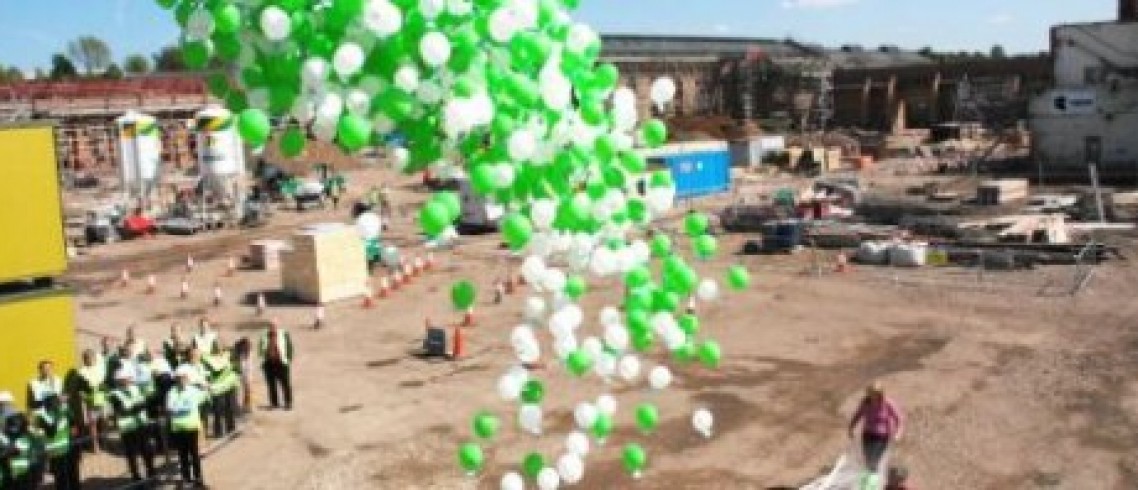 Edward Leigh MP officially launches start of key Lincolnshire redevelopment plan
8 May 2006
Gainsborough MP Edward Leigh has officially launched the start of a major Lincolnshire development project to turn derelict brownfield land into a £39 million retail, leisure and office complex, marking the occasion by releasing 1,000 balloons.
The work at Marshalls Yard, Gainsborough, will mean vital regeneration for the market town which has been in decline for almost 20 years.
After suffering market failure in every sector, Gainsborough is now seeing unprecedented levels of investment from the public and private sector resulting in an influx of new residents.
Marshalls Yard will provide office space for start up companies and retail and leisure facilities for the new residents, giving the economy a much-needed boost and creating 800 jobs.
Edward Leigh said: "Marshalls Yard will transform Gainsborough and rejuvenate this once thriving town which suffered heavily when the traditional industries declined.
"The vision shown by the developers, in conjunction with stakeholders, in returning this site once more to the heart of the town is remarkable, and a shining example of partnership working.
"The benefits to the town will be outstanding and the speed with which retail units have been let shows the widespread confidence in Gainsborough's future."
Marshalls Yard has received funding from Lincolnshire Enterprise consisting of £1.4 million Single Programme and £930,000 ERDF Objective Two gap funding in recognition of the regeneration benefits it will bring.
Formerly home to the internationally recognised Marshalls Engineering, which once employed 5000 people, the site will once again become the heart of the town and its economic activity.
Major retailers Next, New Look, M&S, Wilkinson, JJB, Halfords, Specsavers, Carphone Warehouse and Greggs are amongst the tenant line up and West Lindsey District Council has selected Marshalls Yard for their new headquarters which will sit in a landmark building on the site.
This site contains many listed buildings which are being restored to their former glory and will feature new buildings which have been sympathetically designed to blend the old with the new.
Led by the development partnership of Dransfield Properties and Prospect Estates, Marshalls Yard is due to open in Spring 2007.
Mark Dransfield, Manaing Director of Dransfield Properties, said: "We are delighted that Edward Leigh MP has officially launched the site as it demonstrates the strategic importance of the development in regenerating Gainsborough and providing stability to the town for the future."

For further information, contact:-
Public Relations Department, Dransfield Properties Ltd
Tel: 01226 360644
Email: pr@dransfield.co.uk