Dransfield Properties completes sale of their east Manchester retail site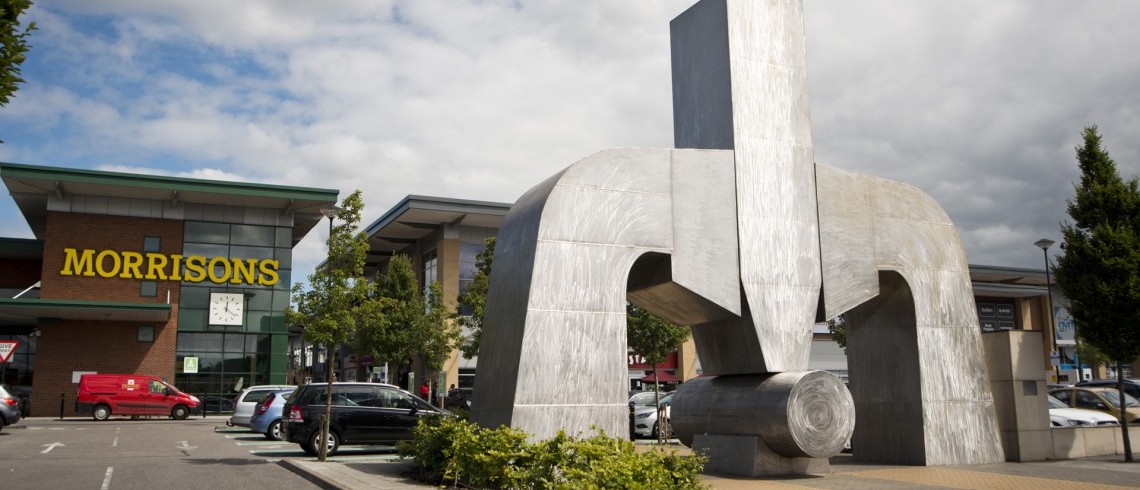 Dransfield Properties completes sale of their east Manchester retail site
28 May 2021
Dransfield Properties Ltd has completed the sale of the Lime Square shopping centre in east Manchester for £9.95 million to London And Cambridge Properties (LCP).
Lime Square on Ashton Old Road in Openshaw was built out over five phases and is anchored by a Morrisons store, which opened in 2010 at the busy district centre development.
Dransfield Properties have invested in east Manchester for over a decade, establishing a successful mixed use centre at Lime Square complete with retail stores, leisure outlets, food stores, a medical centre, pharmacy serving the needs of the local community.
The centre is home to national retailers such as Costa Coffee, The Gym, The Works, Farmfoods and B&M. The Morrisons store, The Range outlet and the McDonalds drive through restaurant at Lime Square were sold in 2018 for £24.7m to a client of Knight Frank Investment Management (KFIM)
Dransfield Properties has worked closely with local stakeholders and Manchester City Council throughout their redevelopment projects in Openshaw, notably to establish the Openshaw Festival, an annual event which takes place at Lime Square and brings the community and local organisations together.
The award-winning South Yorkshire property company were one of the first developers to regenerate the area over 15 years ago with a small retail and office development which included a Matalan Store on Ashton Old Road.
Simon Bland, Head of Investment at Mason Owen Property Consultants acted for Dransfield Properties and Steve Orzel at Parkdales acted as the agent for LCP.
Altrincham-based Law Firm Myerson Solicitors LLP advised Dransfield Properties on legals with Osbourne Clarke LLP acting for LCP.
Managing Director of Dransfield Properties, Mark Dransfield, said: "We are extremely proud of our work in regenerating this part of east Manchester for the past decade and becoming a part of this fantastic community.
"We feel that we have achieved everything that we aimed to when we opened the first phase of the centre in 2010, creating a lasting local centre which serves the local community and has created fantastic employment prospects for the area.
"The sale of our Lime Square development will allow us to invest in other town centre regeneration projects, notably the redevelopment of the Five Valleys centre in the Cotswolds.
"I would like to thank local residents, stakeholders and Manchester City Council for working with us so positively and productively over the past decade and we now look forward to a smooth transition with LCP".
To find out more about Dransfield Properties visit www.dransfield.co.uk
For further information, contact:-
Public Relations Department, Dransfield Properties Ltd
Tel: 01226 360644
Email: pr@dransfield.co.uk