Car park works nearing completion at Five Valleys!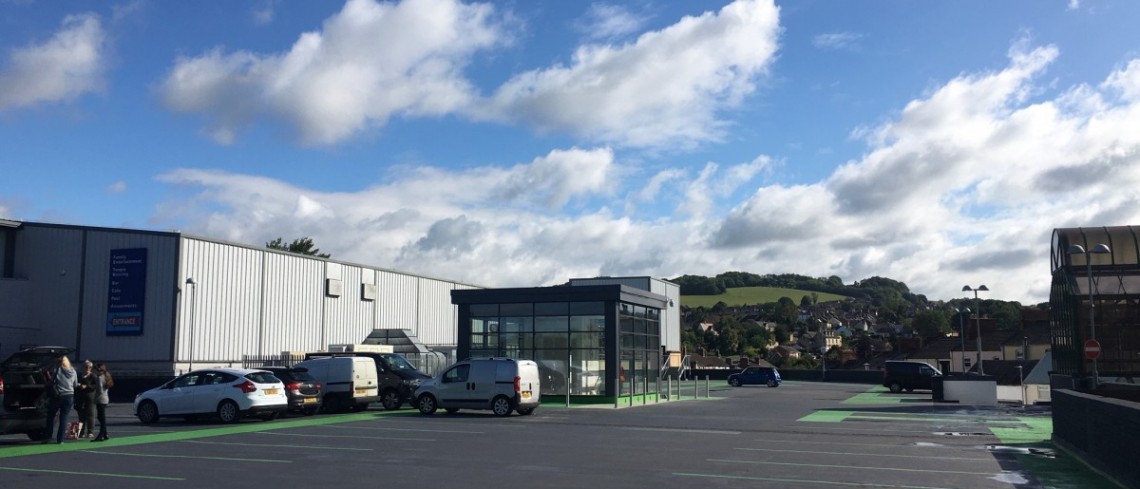 Car park works nearing completion at Five Valleys!
28 July 2020
The newly extended top deck car at Five Valleys in Stroud is now open for shoppers and visitors to the town.
The team from the main contractors Speller Metcalfe have been working on the car park area since resuming work at Five Valleys in May.
And the top deck of the car park has been extended and reconfigured and is now open for customers. There are now 94 car parking spaces at the top deck including the additional 26 which have been created as part of the major improvements at the shopping centre.
A new customer lift has also been installed in the top level car parking area which will take shoppers direct to the mall below and the new indoor market area at Five Valleys.
The first street food traders and local producers have now opened at Five Valleys with more to come over the next few weeks. Callaghins Kitchen, Marrows Fruit and Veg, Non Solo Pasta and Tomari-Gi. Thai 2 Go and Falafel Mama are the next traders to open.
Stroud Bowl is also due to re-open at Five Valleys on Saturday August 1st following the Government's easing of the lockdown restrictions.
Centre Manager at Five Valleys, Dionne Moore, said: "It's great to see the work nearing completion in the car park, creating more space for our customers. We're also really pleased to be welcoming more new traders to our fantastic market area here at Five Valleys."
To keep up to date with news and events at Five Valleys please visit www.fivevalleysstroud.co.uk
For further information, contact:-
Public Relations Department, Dransfield Properties Ltd
Tel: 01226 360644
Email: pr@dransfield.co.uk