Business blooms for Morpeth florist with department store collaboration!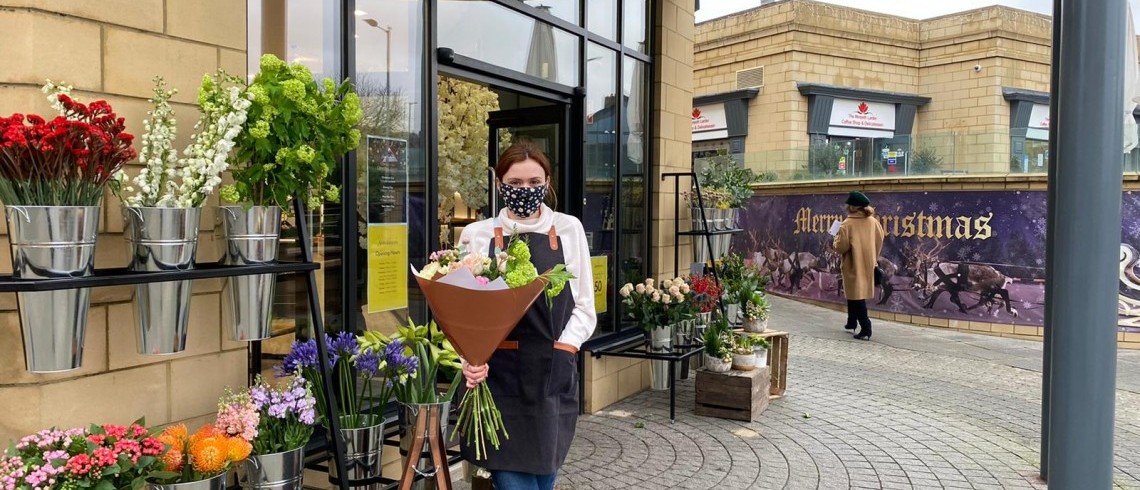 Business blooms for Morpeth florist with department store collaboration!
10 December 2020
Morpeth florist Louise Lynn is bringing her beautiful blooms to a brand-new concession at the town's new Sandersons Boutique Department Store.
Louise launched The Bee and Botanist at Packhorse Yard in Morpeth in August this year and is already expanding with a new concession at the stunning new store which opened this autumn at Sanderson Arcade.
Shoppers will be able to purchase beautiful cut and arranged flowers including seasonal wreaths and plants when they visit to browse and shop Sanderson's fantastic range of brands. The purpose-built display stands frame the doorway to the new store.
Louise previously worked at a local florist before setting up her own business this year and is passionate about fresh, seasonal flowers and displays.
Louise said: "I am really excited to be part of the Sandersons line up here at the Arcade, the store looks so lovely and it really is great to have the opportunity to expand my business and run the concession in the store alongside the Packhorse Yard shop."
The Morpeth store's sister store in Sheffield has has a popular and busy inhouse florist since it was launched in September 2016 and the company was keen to offer the same service to its North East customers.

Acting Store Manager at the Sanderson Arcade Store, Lucy Bowden said: "We are delighted to be working with another great local business here at our new Morpeth store. We're confident that Louise's beautiful flowers, arrangements, wreathes and plants will be a really popular addition to Sandersons".
To find out more about The Bee and Botanist visit the website at www.thebeeandbotanist.co.uk and for orders call 01670 233371.
For further information, contact:-
Public Relations Department, Dransfield Properties Ltd
Tel: 01226 360644
Email: pr@dransfield.co.uk