Brand new Chic store unveiled at Marshall's Yard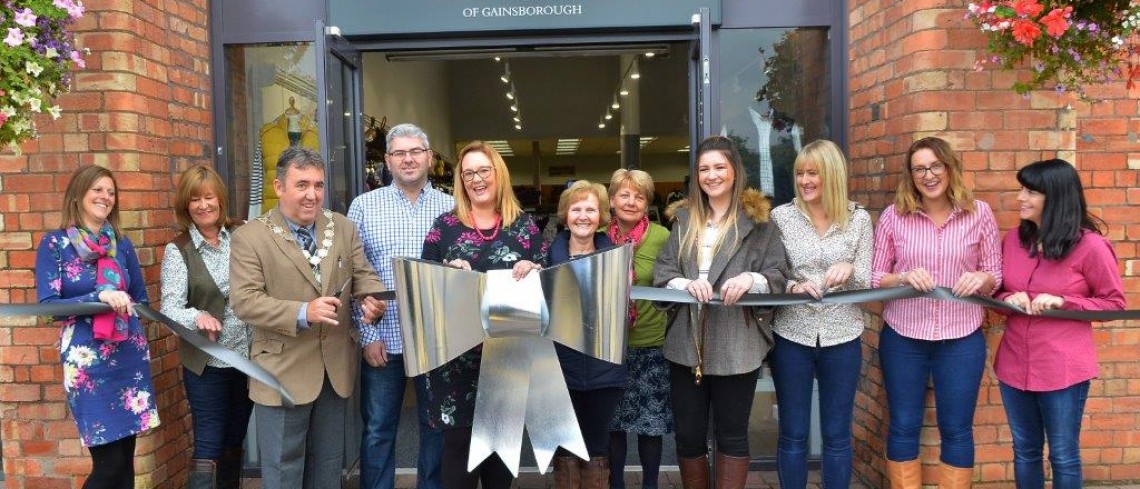 Brand new Chic store unveiled at Marshall's Yard
Oct 2016
Chic of Gainsborough – the popular fashion and lifestyle retailer has unveiled its brand new store at Marshall's Yard bringing a fantastic new and larger range of top quality fashion labels to the town.
The independent company, run by husband and wife team Clair and Elliott Everest has expanded at the Yard over the last eight years stocking a wide range of popular brands including Joules, Dubarry, Toggi, Brakeburn, Weirdfish and Jack Murphy for both men and women.
Starting out in 2009 in a small 110 sq. ft. kiosk selling handbags and accessories Chic moved to a 1,300 sq. ft. store in 2011. Now the company has moved again taking one of the cente's larger units next door to Clarks.
Clair and her team are focused on offering a friendly, professional and knowledgeable service – as well as excellent value for money.
The brand new store covers 2,600 sq. ft. – doubling the size of the previous Chic store. A Golden Ticket event was held to mark the launch day.
Clair said: "We are really pleased with our new larger store here at Marshall's Yard and we were delighted with the turn out for our Golden Ticket Opening on Friday."
Alison Hall, Centre Manager for Marshall's Yard said: "It's fantastic to see a great local company expanding and growing here at Marshall's Yard. Chic started with a small kiosk and the company has now expanded into one of our larger units.
"It really is testament to the hard work of Clair and her team as well as Gainsborough's growing popularity in the region as a shopping destination. We wish the whole Chic team all the very best in their new store."
The former Chic unit is currently under offer with a national fashion company which will be announced soon.
For further information, contact:-
Public Relations Department, Dransfield Properties Ltd
Tel: 01226 360644
Email: pr@dransfield.co.uk